June Newsletter
While the world comes out of the Corona-virus shutdowns, the construction projects that were postponed due to the virus are slowly coming back. Many of the projects that were put on hold at the start of the COVID 19 still won't break ground until the fall or winter 2020 at the earliest. Others will not begin until 2021. However, some developers on a few projects are tentatively sticking their toe in the mobilization water. While the debate rages on in our Nation's Capitol as well as our State, County, and City governments on what is the best way to restart the economy, financial institutions are still very hesitant to issue construction loans with the uncertainty of a 2nd wave of the Corona-virus sweeping the country facilitating another lockdown. This time the construction industry might not be so lucky as to be deemed essential. Despite this apprehension, a few developers recognize this as an opportunity to save money and shorten schedules on their projects. The combination of low fuel costs and a surplus of manpower could very well result in significant reductions in both project costs and schedule duration.
As we noted in our Spring Newsletter, our client the Hotel Del Coronado has seen the shutdown of their iconic hotel as an opportunity to get as many construction projects on their master plan done as possible. You may have heard on the news, this is the first closing of this historic hotel in its 132-year history. The latest project award Watkins Landmark received from the Hotel Del is a renovation of the Retail Area Phase 1. Our first article will inform our readers about the scope of this project as well as some very interesting and historical finds uncovered during demolition.
Our second article highlights the completion of our Hampton Inn Hotel project located in Imperial Beach. The project is the culmination of great teamwork between Sudberry Properties, Tharaldson Hospitality Group, Watkins Landmark, The City of Imperial Beach, and our quality subcontractor team members. This project has opened to rave reviews. With the new Navy SEAL Base under construction less than a mile away, the Hampton Inn Hotel will be a welcoming place for families of active duty service members. Building a project that serves the Naval community is something special for me. The Watkins family has a rich military tradition. Travis E Watkins, the cousin to my Granddad, was a Congressional Medal of Honor winner in Korea. He was awarded the medal posthumously, While Travis was killed in the Army, the Navy found it fit to dedicate a ship in his name. It has been in service since its launch in 2000.
Our Company Culture section covers our 6th Annual Loaves & Fishes Food Bank Day dedicated to my Mom Cheryl Anne Watkins. As many of you know, my Mom died of Breast Cancer in May of 2013. Since then I have taken on her mission of feeding the homeless. In 2019 I joined the Board of Loaves & Fishes and now am honored to serve as co-president. I intend to ensure its continued ability to serve those in need. In this article, I will ask for donations to submitted via their website. Thank you all for the contributions that have been made to date. It has made a huge difference since the Corona-virus has quadrupled the demand.
Thank you for all of your comments and suggestions for our newsletter over the years. We truly try to incorporate the best of the remarks into our periodical. You can always click on my name and email me at Jody James Watkins with any observations or critiques.
Sincerely,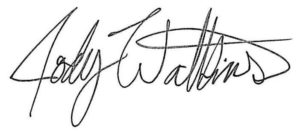 Jody James Watkins
CEO/Founder
WATKINS LANDMARK CONSTRUCTION
San Diego / Inland Empire
---
Hotel Del Coronado
Retail Phase 1 Project
We are proud to announce the start of our 6th project at the Hotel Del Coronado, Phase 1 of the Retail Tenant Improvements project. The Hotel Del was opened in 1888, making it one of the most historic as well as recognizable buildings in San Diego. Obviously, these types of buildings need to have tenant improvements, retrofits, and renovations many times throughout their lifespan. What happens during that process over the years, is the structural skeleton, as well as the original finishes, are covered up by layers and layers of tenant improvements of current architecture designs of that time. Finally, you get to a space that needs to peel all the layers off and start from scratch on the interiors and finishes. During that process, you discover the history that has been hidden for decades. The video below shows a discovered cistern in the Hotel Del that has been used to hide alcohol during the Prohibition era.

Demolition Process at the Hotel Del
This project consists of an interior tenant improvement to the terrace level retail corridor at the Hotel Del Coronado. The interior improvements include but not limited to new / updated wood and glazing (glass) storefronts as well as new door systems at all shops. Also included are new flooring, ceiling designs, and lighting. The eastern two shops of the terrace level will have new partition walls, ceilings, new HVAC (Heating Ventilation Air Conditioning) units, and ductwork, lighting, flooring, and retail shelving. Associated mechanical, plumbing, and electrical scopes will be added throughout the project as well.

Layers upon layers of construction built in over the years
Our project team on the Retail Phase 1 Tenant Improvement project is led by Jerry Carter, one of our longest-tenured and hardest working employees. Belen Tillet, Marco Pena, and Matt Dolan are also part of our project team. Great work so far exposing many years of construction history at the Hotel Del. This includes the original owner's secret tunnel from what was his residence into the hotel. Through this video, you might be able to make out the length of this tunnel which is below sea level. As we continue to strip the construction history, we look forward to many more of these historical finds.

Demo at the Hotel Del, Secret Tunnel
---
Hampton Inn Project
Open for business in Imperial Beach
Watkins Landmark is very proud to announce our Hampton Inn Hotel project is now open to the public. This hotel will primarily serve families of Navy SEALS, Seamen & Seawomen who work at the new NAVY Seal Base currently under construction in Imperial Beach. The Navy SEALS are transitioning from the Coronado Base to the new Imperial Beach Base over the next three to four years. The Hampton Inn will also cater to families looking for affordable, quality accommodations while vacationing at a great Southern California beach.
Proper Social Distancing WLC Team Picture
The Hampton Inn Hotel project is an excellent example of teamwork. All parties from the Developers to the Subcontractors agreed early on the project goals then work together to achieve them. A huge thanks for the successful completion of this project goes to Estean Lenyoun with Sudberry Properties. His influence on this project always kept the tone positive which led to a great problem-solving atmosphere and synergy.
Not to say this could not happen without all members of the team. The subcontractors such as CJ Donn, VBI, Great Western Drywall, and RC Creations were an integral part of this project being as successful as it turned out to be. Our project management staff should not go without mentioning. Oscar Iniguez, Matt Dolan, Jerry Carter, Belen Tillet, and Molly Watson deserve much kudos. Way to go WLC Team. You guys set the bar high for future projects.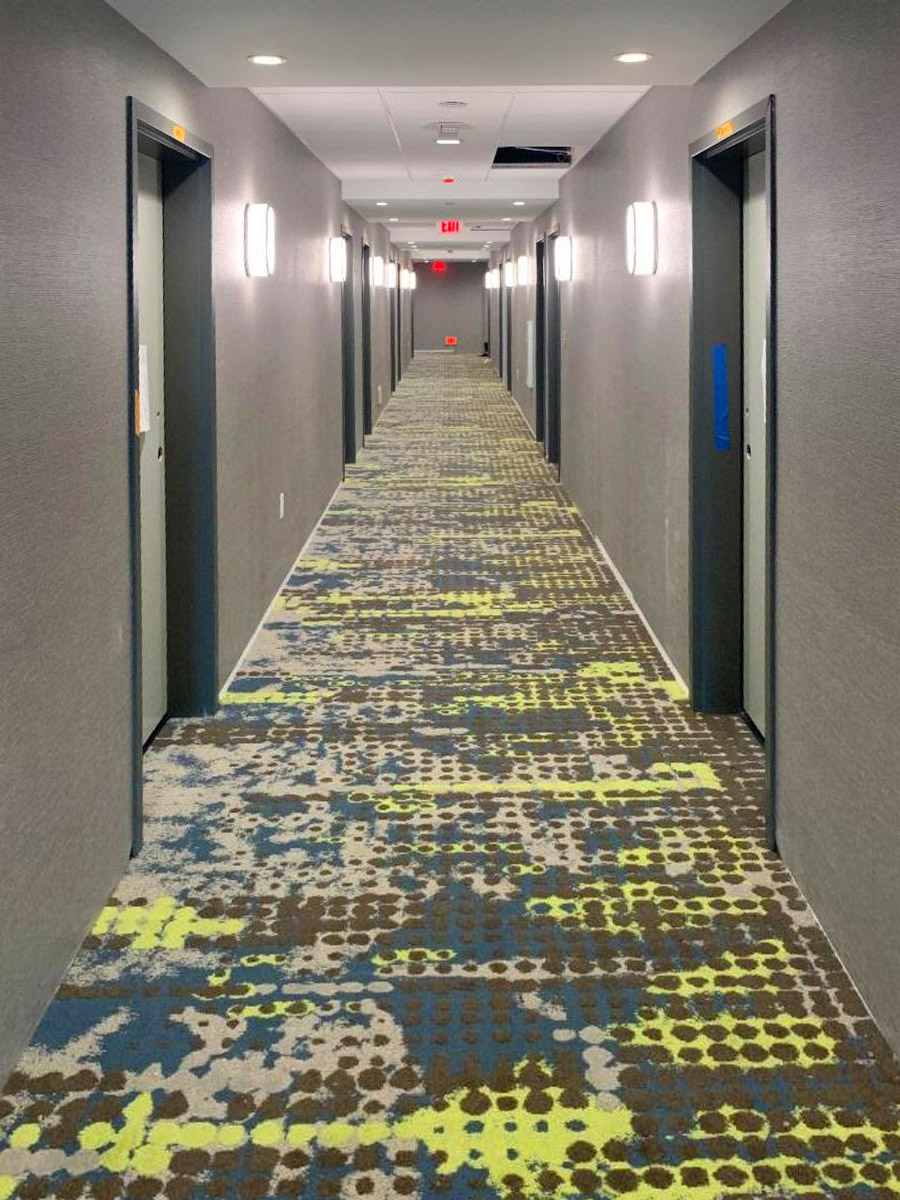 ---
Company Culture
6th Annual Cheryl Watkins Day at Loaves & Fishes
Seven years ago I lost my Mom Cheryl Anne Watkins to a prolonged battle with Breast Cancer. In the grips of a level of depression I had never experienced before, a grief counselor suggested that on the 1st anniversary of her passing I do an activity that would honor her. My Mom was a very strong Christian and had many ministries. One of them was feeding the homeless. I remember as a kid, my Mom seeing a homeless person, going out of her way to buy them food. They wanted money, but she did not want to enable whatever addiction they were fighting. Later in life, my Dad Jim Watkins with my Mom would serve the homeless at Phoenix Rescue Mission. This all made a positive impression on my Brother and me. As fate would have it, Gerri Dunham from Loaves & Fishes came into my life during that initial year. Since then, she has become my surrogate mother over the years. She was an incredible comfort to me in my grieving and she has become family.
Preparing Food Packages on the 6th Annual Cheryl Anne Watkins Day at Loaves & Fishes
It was through those conversations between Gerri and myself that we decided to hold a Cheryl Anne Watkins Day at Loaves & Fishes. Loaves & Fishes is a Food Bank in Ocean Beach. It serves the homeless community as well as families that have recently found themselves under financial duress due to the Corona-virus. The food bank works by giving each person a certain amount of credits to pick up food. The Day dedicated to my Mom would give the clients an extra credit for food to pick up. Also, I would personally hand out the food packages to all our clients. The clients would know that they are getting an extra credit because it was my Mom's Day. The first year it was all I could do not to breakdown as one client after another thanked me and told me my Mom must have been a wonderful person. The whole experience helped me substantially in my grieving process.
Since that first memorial day, my involvement, as well as Watkins Landmark's, has grown. My employees have been nothing short of incredibly generous with their donations. Subcontractor partners like All Phase Drywall, Berg Electric, and Vorwaller Brooks Inc. have stepped up to generously donate as well. My apologies to any subcontractors who I have not mentioned. You have all been generous to a fault. A few years ago, Watkins Landmark as well as some of our subcontractors built the facility for Loaves & Fishes in the Water's Edge Church in Ocean Beach. We did this for free so it would be named after my Mom. Her picture hangs with pride in the queue area where the clients line up. It has helped me keep my Mom's legacy and ministry alive. Last year, I took another step at Loaves & Fishes. While every fiber of me though I would not have the time, I felt called to serve as Board President. Along with my co-President Father Bausch, we have seen the Corona-virus quadruple the demand. With that fact, I will end this article by asking you to visit the Loaves & Fishes site and donate. The need has never been greater. Thank you in advance for your donation.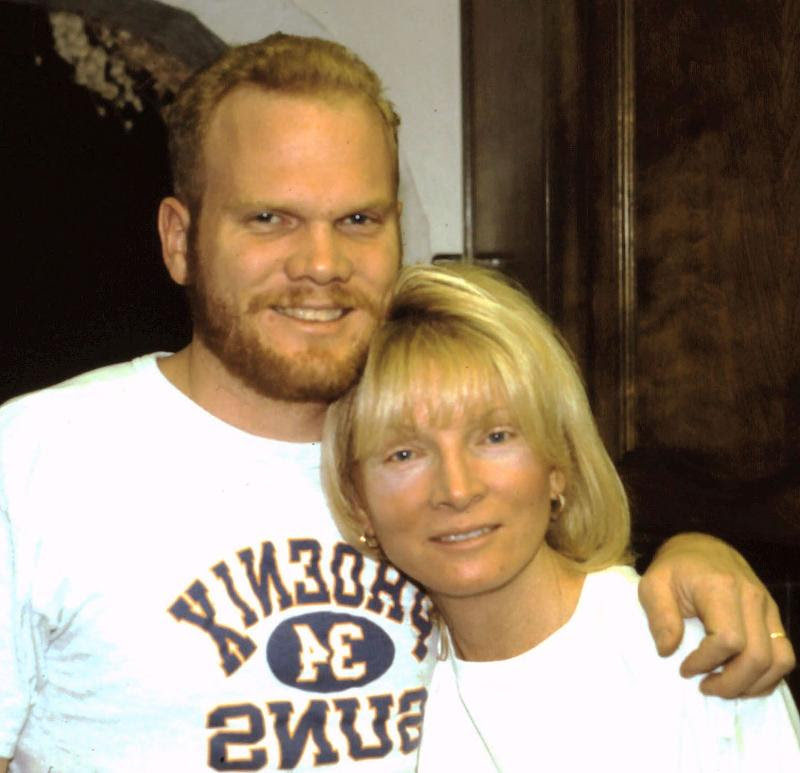 My Mom and I in much younger times…