Welcome to Watkins Landmark
Watkins Landmark Construction's 20 years of experience, their established relationships with architects, engineers and consultants, full range of construction services and consultants in the southern California region, results in a seamless transition from the design through to the final construction phases of your project.
Some of our more notable projects include:
The Indian Wells Tennis Gardens
Indian Wells Golf Resort
Cinemark Theater in La Quinta
The Hotel Paseo
NoBu Indian Wells
San Diego Jewish Academy
The Pavillion at Indian Wells
Ike's at Eldorado Country Club
Mira Monte Resort & Spa Renovations
And Much More.
Watkins Landmark offers a full range of services from design through to the final construction phase so call us at (858) 259-1240 so we can make your project a landmark.
Watkins Landmark Construction, no matter what scale of project you have we will make it a Landmark.
Contact us between 8AM and 5PM
Monday-Friday for fastest response.
Corporate Headquarters Carlsbad
5441 Avenida Encinas, Suite A
Carlsbad, CA 92008
Phone: (858) 259-1240
Fax: (858) 259-1264
Regional Office Indian Wells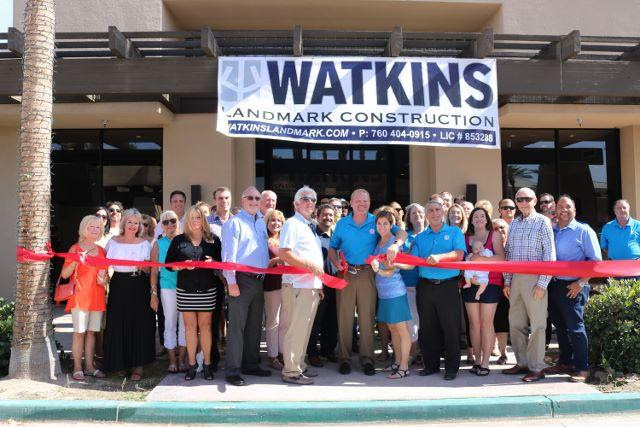 45-180 Club Drive
Indian Wells, CA 92210
Phone: (760) 404-0915
Fax: (760) 404-0914