July Newsletter
July has marked several significant projects and company milestones for Watkins Landmark Construction. Not only have several projects come to completion, but we also had our Hampton Inn project top out on framing. Our Annual Company Meeting took place since our last newsletter and the event was very successful thanks to Leny Iniguez-Poulton, Scotty Searl, Shawnte Williams, and Jake Watkins.
The first article in this newsletter is about our Fenton Ranch project. On July 26th, we had a bridge opening event, which marked this project's successful completion.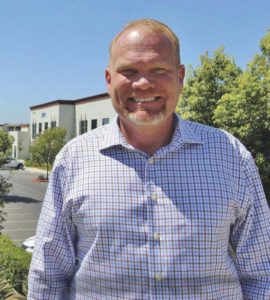 The second article highlights our Topping Out Party at our Hampton Inn project, located in Imperial Beach. Both of the partners in the hotel's ownership joint venture were in attendance; project and executive management team, Sudberry Properties, as well as project management team, Tharaldson Hospitality Group. Local politicians from Imperial Beach and the surrounding areas also made an effort to join in on this exciting event.
Our Company Culture section covers our Annual Company Meeting, and a piece dedicated to one of our Senior Project Managers, Matt Dolan.
If you have a chance please read about and vote for our projects that were submitted for the 2019 Orchids and Onions Awards!
Thank you for all of your input and suggestions for our newsletter. You can always email me at [email protected] with any comments or suggestions you have.
Sincerely,

Jody James Watkins
CEO/Founder
WATKINS LANDMARK CONSTRUCTION
San Diego / Inland Empire
---
Fenton Ranch
At Watkins Landmark Construction, we take pride in our ability to take on new projects that test our boundaries and bring out the best in our staff. With the diversity of skills and experience found within our company, this has certainly been the case for our recently completed Fenton Ranch bridge and road development project.
The project consisted of the construction of nine lots dispersed throughout the newly developed roads, Via Justina and Burkhard Road, located in Escondido, CA. The project also required a bridge running above California State waterways, connecting Bandy Canyon Road to Via Justina. This project was initially budgeted in 2007, when the state of California determined that there had to be a navigable waterway crossing the planned box culvert. The completion of this two-million-dollar project has marked quite a notable milestone for the company, as it is the first bridge development in the history of Watkins Landmark Construction.
We first broke ground in November of 2018. The project's fast progress has shown to be a great example of the commitment and dedication our project team has honored in order to deliver a great product to the owner.
Under a combined leadership effort, the development process has proven to have run very smoothly. The project team consisted of Sr. Project Manager Matt Dolan, Project Manager Brent Fabian, Superintendent Flynn Grace, CFO Sean Rafter, and Project Engineer Ruben Bravo. Well done team, your efforts, and hard work are admired and greatly appreciated!
---
Topping Out Party- Hampton Inn Imperial Beach
A Topping Out Party was held on Friday, July 12, 2019, as Watkins Landmark Construction, Sudberry Properties, and Tharaldson Hospitality Development celebrated the structural completion of our ongoing Hampton Inn and Suites Hotel, located in Imperial Beach, CA.
Over 100 guests gathered to take awe in the development of the site and tour the premises. While the construction process is still far from complete, this event was held to recognize the contributions of everyone working on-site and to bring the community together. As stated by Imperial Beach Mayor Pro Tem Robert Patton, "…The City of Imperial Beach, has in my opinion, embraced this hotel." For everyone who was able to join us at this event, it was a day of commemorating the fast progress that has already been made, along with an opportunity to foresee the tasks still to come.
Once finished, the new Hampton Inn Hotel will encase 100 rooms for guests. The hotel also boasts a convenient location, placed directly in between the highly anticipated Breakwater Town Center, and a beautiful coastal bike path. As the site edges closer and closer to completion, the city of Imperial Beach has welcomed its arrival with open arms.
Visit this link to view an article published on our event.
---
Company Culture
Annual Company Meeting 2019
On Wednesday, June 19th, we held our Annual Company Meeting at our Carlsbad Office. As always, it was a great opportunity to celebrate our accomplishments, revisit goals, and spend time with co-workers from all the regions we serve: San Diego, Orange County, and the Inland Empire.
The meeting was fun and productive, as we participated in a team-building game, SWOT analysis (Strengths/Weaknesses/Opportunities/Threats), presented the most outstanding jobs of 2018, and enjoyed a tasty and highly recommended Mexican lunch by Tacos El Paisa Mex.
We also recognized our top employees; those who earned our "Value Awards". These individuals excelled in taking Pride in Work, being Persistent, Loyal, Personable, Trustworthy, and embodying our work Culture. Please join me in congratulating; Molly Watson (Pride), Andy Alvillar (Persistent), Daniel Gamez (Loyalty), Irene Pilien (Personable), Matt Holcomb (Trustworthy), and Yvette Lemos (Culture) for representing our values so gracefully.
---
Matt Dolan
When Matt Dolan was looking for a change in his life, he didn't realize it would bring him back home to work on a landmark project with his grandfather. Up to that point, Dolan was doing civil underground work. Among his projects were a $200 million water treatment plant in Temecula and a $30 million tunnel under Lake Mead, NV. Dolan lived in Las Vegas at the time, but he was ready to return to California. He found a job with Watkins Landmark Construction, a company that afforded him a great work environment. "It really is a family feel," Dolan said about working for WLC. "The comfort level of being able to speak to the boss, the owner, any supervisor. It's very easy and casual. There's not an uneasy feeling approaching anyone."
WLC owner and CEO Jody James Watkins and VP of Operations Dan Poulton worked on the first Indian Wells Tennis Garden Stadium under Dick Oliphant, the former mayor of Indian Wells, who also happens to be Dolan's grandfather. The first Tennis Garden Stadium project was completed in 2000 when Dolan was still in high school. The first project he did with WLC was it's most ambitious. It was the 8,000-seat Stadium 2 at the Indian Wells Tennis Garden, an 88-Acre facility that features 29 tennis courts. The main stadium, Stadium 1, seats 16,000, making it the second-largest tennis stadium in the world, behind the 23,771-seat Arthur Ashe Stadium at the U.S. Open. He had the opportunity to work with Oliphant, who was the owner's rep, and who would constantly push for the ambitious timetable of building the stadium in less than a year. "I could see what he did on a day-to-day basis and he got to see me in action," Dolan said. "We got to work together, and it was a lot of fun. Not a lot of people are fortunate to have that."
Once erected, Stadium 2 was the talk of the tennis world and elevated the BNP Paribas Open; the annual tournament that takes place every March. Based on attendance and prize money, the BNP Paribas Open is the fifth largest tournament in the world, behind the four majors, or "Grand Slam" tournaments.
Oliphant has been credited with saving Indian Wells, as he spearheaded the development of a resort complex that houses two large luxury hotels and a top golf course. That, combined with building the Indian Wells Tennis Garden, has transformed Indian Wells into one of the wealthiest cities in Southern California. Now, when people go around Indian Wells, they'll see Dolan's contribution to the landscape.
"My whole family still lives in the Coachella Valley. Driving by the stadium, I point it out to my son every time," Dolan said. "He remembers he was 4 or 5 at the time. I would take him around on the carts and we cruised around and checked out the construction as it was going up. Now when we drive past it, I'm pointing out 'There's daddy's stadium again.' It's fun."
---
Orchids and Onions Nominations
With the Annual 'Orchids & Onions' application process has just closed, it is with great pleasure that we announce that three of our recently completed projects have been nominated for Orchid Awards. The voting process for these awards will take place over the next couple of months, which will include a People's Choice Award, where we will have an opportunity to voice our support for our projects. We will keep you posted for further updates on when the voting period will begin!
Here are the three nominated projects up for consideration:
(Architectural Award) Aveline La Jolla:
http://www.orchidsandonions.org/project/aveline-la-jolla/
(Interior Design Award) White Sands La Jolla:
http://www.orchidsandonions.org/project/white-sands-la-jolla/
(Historical Preservation Award) Serea Restaurant:
http://www.orchidsandonions.org/project/serea-restaurant-at-hotel-del-coronado/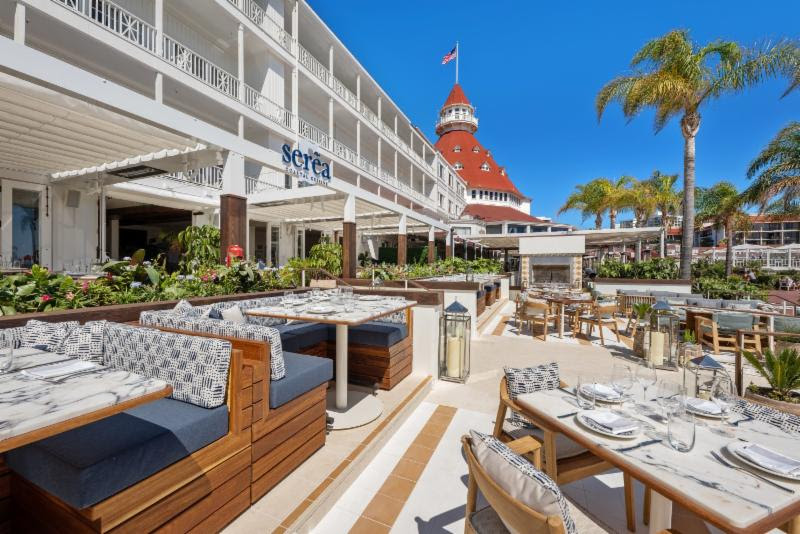 ---
New Hires
Felipe San Martin – Project Engineer – Carlsbad
Jake Watkins – Intern – Carlsbad