This month's newsletter features two of our recently completed projects. The first project was completed for our friends over at domusstudio who recently moved into a new office space in San Diego. We first worked with Lew Dominy and his team on the Solana Beach Presbyterian Church in 2011, and have completed many projects together since. It was obviously an honor when they approached us to help construct their new office space. Improvements took just 2 months to complete and involved a full interior and exterior renovation to their newly purchased building.
Our second featured project is the St. James Catholic Church in Solana Beach. This project was designed by domusstudio and included a full renovation of the existing sanctuary, the addition of a Baptismal Font, creating a social room, and renovating existing restrooms. Improvements also included an exterior trellis, new site pavers, and landscaping.  We were thrilled to complete another successful project with domusstudio.
In our Company Culture section, we have pictures from the Susan G. Komen Race for the Cure. This is the second year we have sponsored a water station at this purposeful (and fun) event in Balboa Park in efforts to aid in the fight against breast cancer. Some of our men participated in "Movember" in support of men's health; take a look at those mugs! We were awarded the Encinitas Express Soccer Sponsor of the Year this past weekend and the award was accepted by Jake and Jody Watkins.
We are excited to welcome some recently hired team members and announce a promotion of Jeff Wetherholt to Superintendent. Jeff is on-site at our Hotel Paseo project in Palm Desert and has been doing an excellent job finishing it off. Well done Jeff, much deserved!
Please keep your comments and suggestions on our newsletter coming.  We always appreciate the feedback!
Dean Schumacher
VP of Business Development
WATKINS LANDMARK CONSTRUCTION
San Diego / Inland Empire / Orange County
---
Domusstudio
WLC has had a wonderful relationship with domusstudio for the better half of a decade, the first domusstudio designed project that we bid on was for the Solana Beach Presbyterian Church back in 2011. The past 6 years we have worked closely with the wonderful team over at domusstudio and we were delighted when they asked us to be the general contractor for their new office space.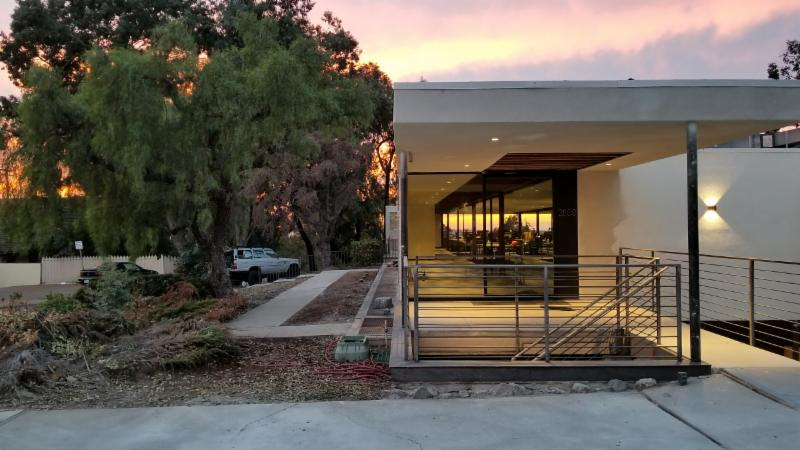 This project was unique because it is not often that you get to work side by side, day in and day out, with the designer and architect on your projects. Our project team had a great time working together with domusstudio to hand over a project that was exactly what they were looking for!
The remodel included a 2-month long full demolition and refinish of the space which includes, large open office space, and conference meeting space, as well as a parking lot below the building. This gorgeous space is perched upon a hill next to a city park in San Diego. A fun fact about the park located next to the office is that domusstudio will actually be redesigning this park for the community.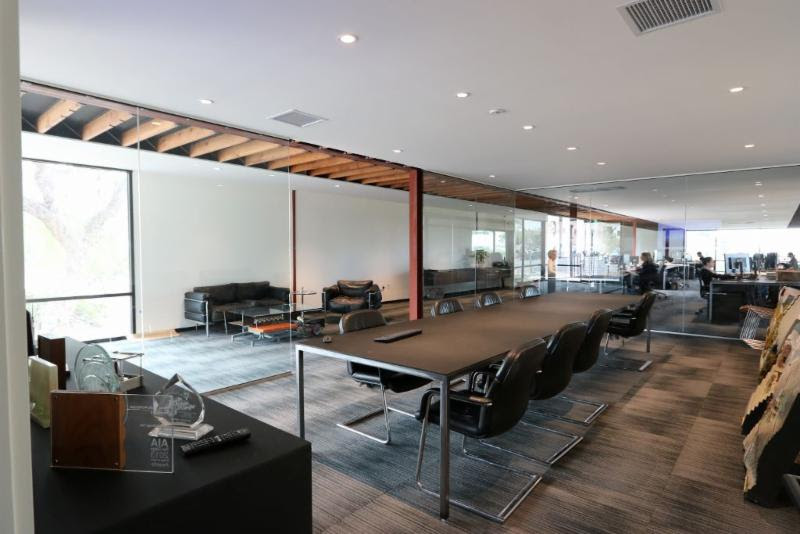 Our project team consisted of Andrew Batson, Senior Project Manager, Ruben Bravo, Project Engineer, and Flynn Grace, Asst. Superintendent. Great job team, the finished project is beautiful! We look forward to working with domusstudio on many more landmark projects to come
St. James Church
The renovation of St. James Church was completed in just 4 months and was designed by domusstudio. Located blocks from the beach, perched upon a hill, in the beautiful community of Solana Beach.
The renovation included new restrooms, an artfully remodeled Narthex, new interior finishes throughout the church, entranceway fountain, an enlarged social room with a viewing window, an exterior trellis, and a full exterior landscaping upgrade.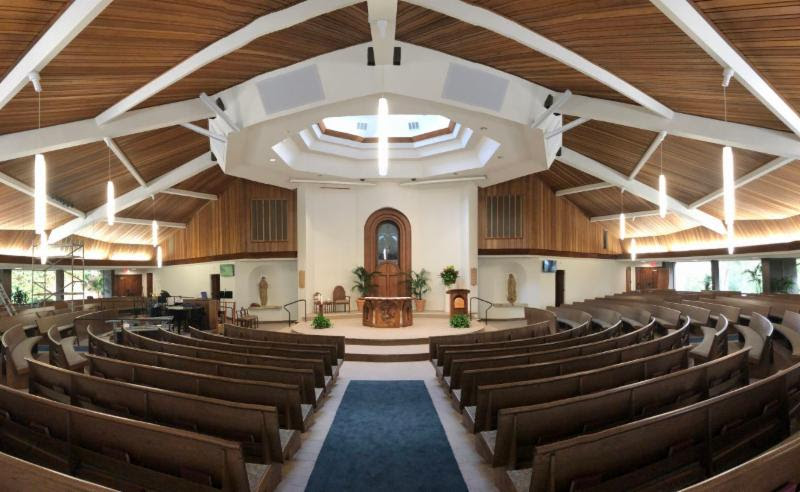 These improvements have transformed this space for its guests in many ways, however, one that stands out is the social room. The new and improved social space gives families with young kids a place to view the service while still being able to tend to their young ones.

Our team was able to work in accordance with the worship schedule and allow service to continue as planned throughout the whole duration of the project.
---
Company Culture
New Hires
Dick Normandin, Senior Project Manager (Inland Empire)
Norm Testerman, Chief Superintendent (Inland Empire)
Promotions
Jeff Wetherholt, Superintendent (Inland Empire)
Race for the Cure
WLC is a proud supporter of Susan G. Komen and for the past couple of years, we have sponsored a water station at the annual Race for the Cure in Balboa Park. Take a look at some of our volunteers!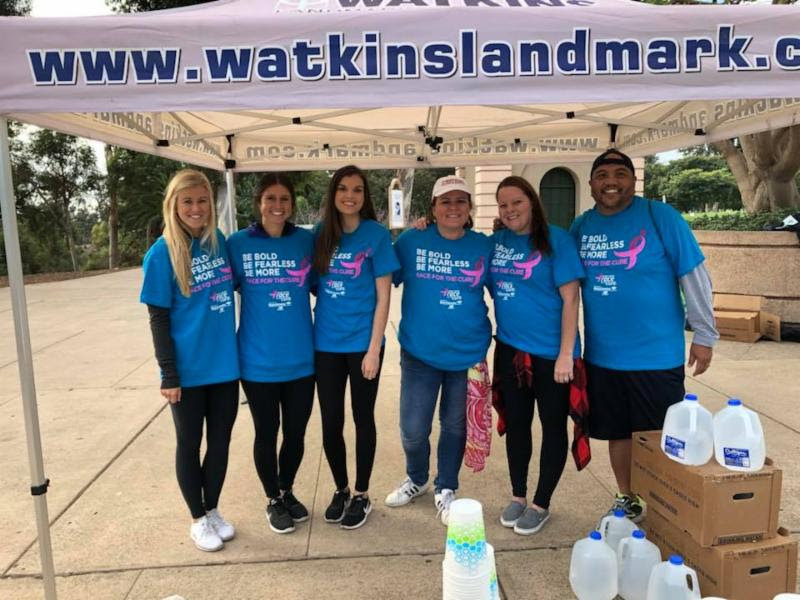 Movember
Participating in Movember means raising funds for men's health. And growing a mustache/beard is your chance to do just that. All our guys started with a clean-shaven face at the beginning of November and just look at them now! If you wish to donate please visit the Movember Website.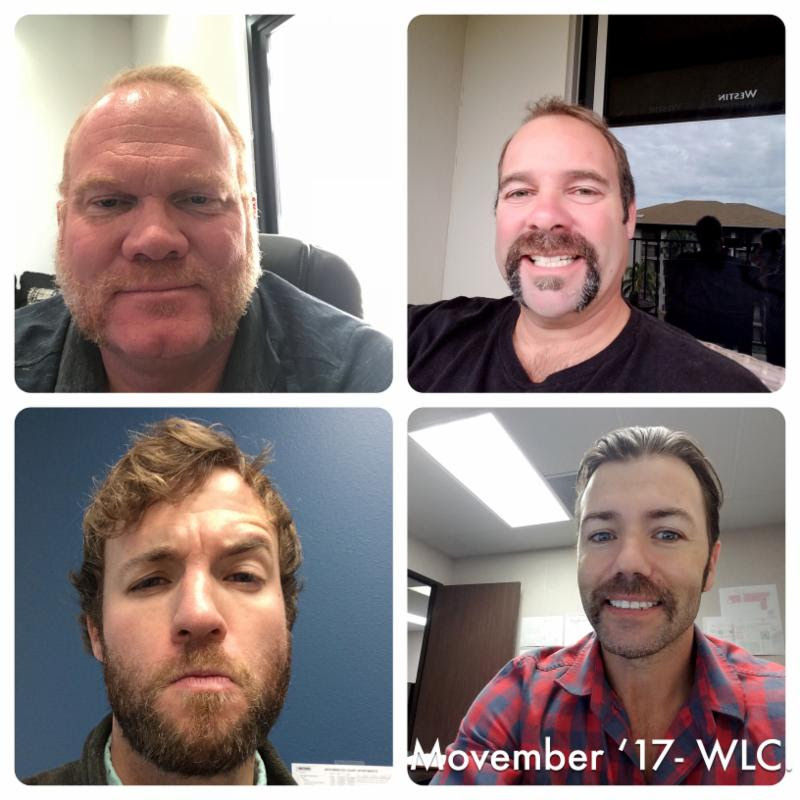 Encinitas Express Sponsor of the Year
We were awarded sponsor of the year by the Encinitas Express Soccer League! WLC has always supported youth soccer leagues and we are very proud of this award!