Watkins Landmark's 
August

 2021 

Newsletter

Hello,
As we stated in the Cultural Section of the last Watkins Landmark Newsletter, we are excited about getting back to pre pandemic behavior. The picture to the left is of Dennis (President) and myself (CEO / Founder) at Watkins Landmark's Day at the Beach last weekend. While the belated "June Gloom" kept people away for the first hour, the rest of the day was beautiful. Thanks to John Gonazalez for organizing this annual event. Fun has always been a component for our success at WLC. More pictures from this relaxing excursion are posted below in the Culture Section of our Newsletter.
Our first article in this newsletter is about our completion of the Soapy Joe's Car Wash project in Mission Valley. This article was written by our project Superintendent, Robert Veague. This is our first, of hopefully many, Soapy Joe's Car Wash projects. Next Soapy Joe's Car Wash project is already underway in El Cajon. This project was truly a team effort by many members of Watkins Landmark. Thanks goes to Eric Mudge, Obhi Dewan, Billy Bagby, Mike Gallardo, Jerry Carter, Missy Manning and the rest our project team that I maybe leaving out. Great job achieving the Certificate of Occupancy on our first Soapy Joe's Car Wash project.
Our second article is written by Eric Mudge, Senior Project Manager, on our new United Methodist Church Vista – Fellowship Hall and Classroom Addition progress. Before COVID hit, Watkins Landmark would consistently have one Faith Based project under construction. I am personally very proud to state that this is our first project with barrie + co. The CEO of barrie + co is Elizabeth Barrie. We both worked at DPR Construction together in the early 2000s. During our time at DPR, we both discovered we had similar construction philosophies as well as personal interests. We look forward to building a successful first project, of hopefully many to come, with barrie + co.
In our Company Culture section, we will show some of the picture highlights from our "Watkins Landmark Company Picnic." Our annual picnic took place at Moonlight Beach in Encinitas. Our upcoming cultural events are also listed in this section of our newsletter. Coming out of the Pandemic, getting back to our annual schedule of cultural events is a great feeling. I am looking forward to what our Culture Club comes up with in 2022!
Thank you for all of your comments and suggestions for our newsletter over the years. We truly try to incorporate the best of the remarks into our periodical. You can always click on my name and email me at Jody James Watkins with any observations or critiques.
Sincerely,

Jody James Watkins
CEO/Founder
WATKINS LANDMARK CONSTRUCTION
San Diego / Inland Empire
---
Soapy Joe's Car Wash Project in Mission Valley
By Robert Veague, Superintendent
Watkins Landmark Construction has been blessed to work with Southern Cross Property Consultants and the Soapy Joe's Car Wash project teams.  Throughout the construction of this project, we found the high level of expectations that really sets Soapy Joe's Car Wash above all the rest.  Soapy Joe's high standards have been the fuel to build their master plan of car wash facilities throughout San Diego County and beyond.
Soapy Joe's uses the best car care products and equipment available on the market. Their eye for automobile cleanliness is unmatched. On top of the immaculate cleaning your car will receive, the aesthetic presentation of the car wash process in itself is a mix between a Pink Floyd Laser Light Show and a College Rave. Great care has been put into the entire experience, not just insuring that your car leaves clean.
We had some hurdles with the Mission Valley remodel, from the SDGE switchgear relocation, to complete removal of the hardscape as well as the renovation of a very old and worn carwash facility to a building that is up to Soapy Joe's high standards. The finished project is a beautiful site in which Watkins Landmark, SCPC and Soapy Joe's can all be proud of.
---
Watkins Landmark is Awarded the United Methodist Church of Vista Project
By Eric Mudge, Senior Project Manager
Watkins Landmark Construction is excited to announce that we will be working with barrie + CO on a new addition and renovations project at the United Methodist Church in Vista. The project was recently awarded to Watkins Landmark and is almost though the city permit review process. The work consists of site improvements including a new storm water system, parking lot upgrades, and landscaping. The new 7,794 sf addition consists of a new Fellowship Hall, classrooms, kitchen, offices, storage, and restrooms. The construction scopes consist of, but are not limited to, concrete caissons, grade beams, slab on grade, wood framing, steel support structures and trellis's, exterior storefront systems, standing seam metal roofing, and exterior stucco. Interior finishes include carpet, tile, vinyl flooring, paint, wood doors, and standard drywall finishes. Mechanical systems will be new and tied into the existing central plant system along with new DDC controls. The new addition will be ready for Solar and EV Charging Stations will be added to the parking lot.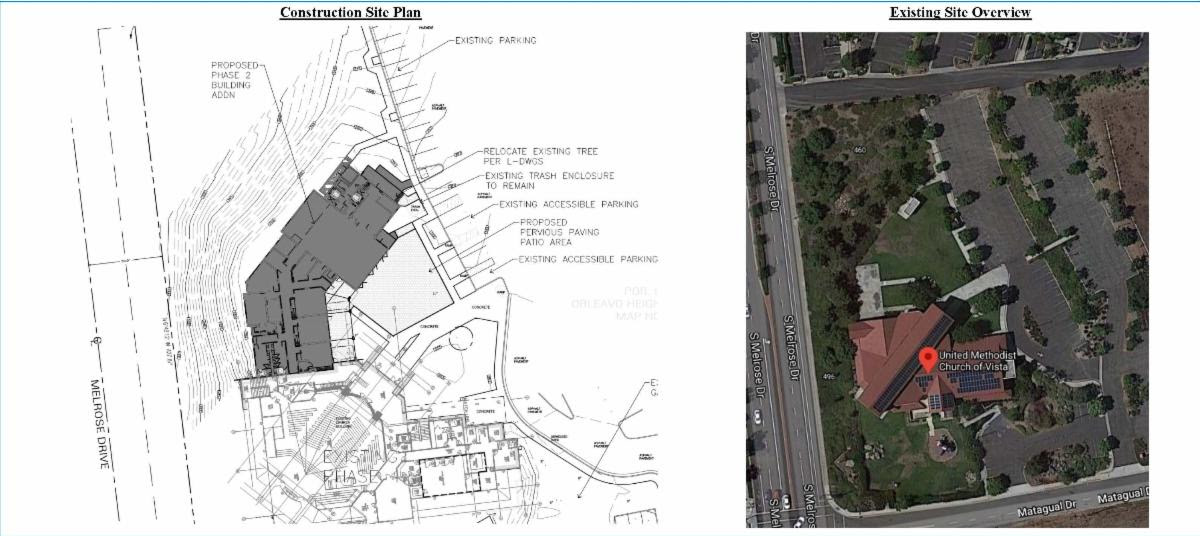 ---
After the Pandemic, Cultural Events are Underway Again at Watkins Landmark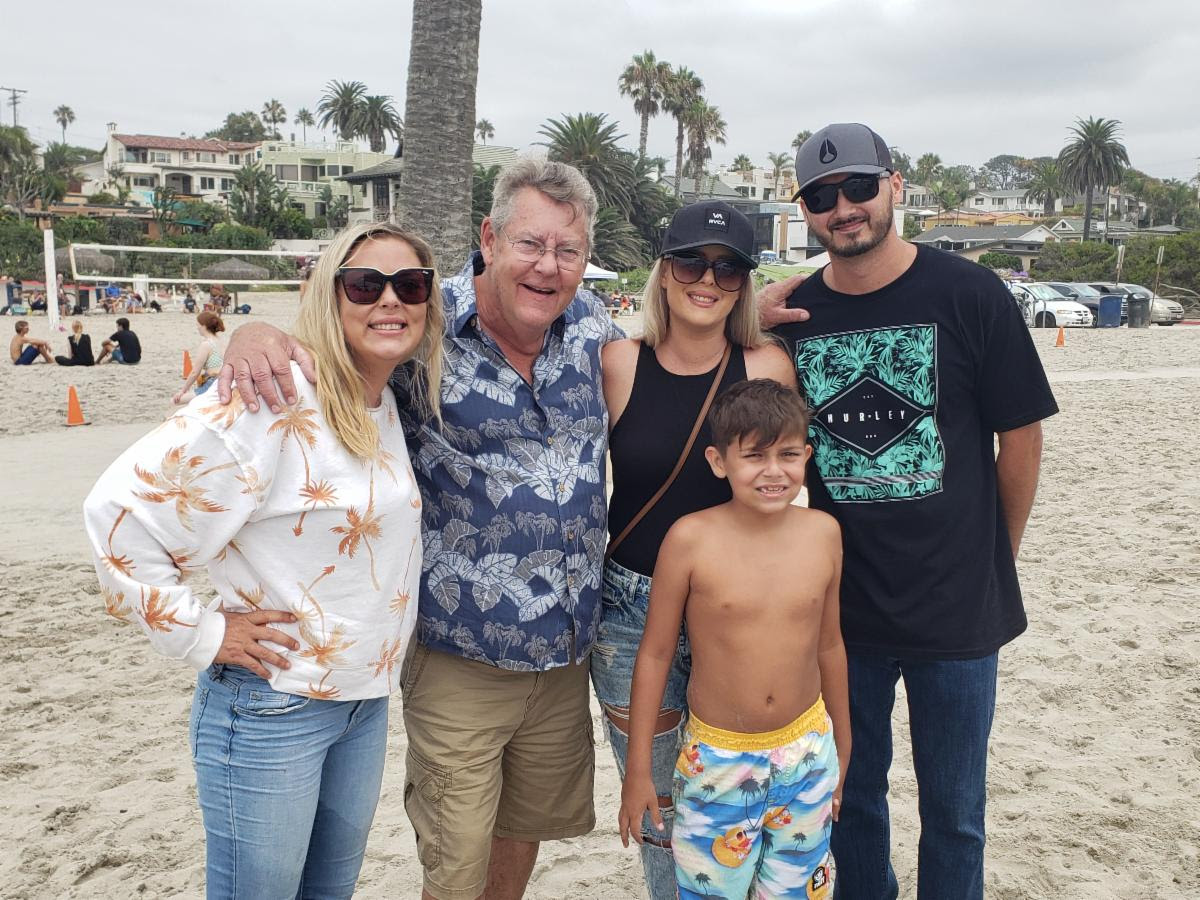 A great time was had by all at our annual Watkins Landmark company picnic at Moonlight Beach in Encinitas. While not every employee and their family could attend, the people who came were treated to good food, camaraderie, and a nice relaxing day at the beach. The photos posted in this section are from the Picnic. While it was a little cloudy, the marine layer eventually subsided around noon.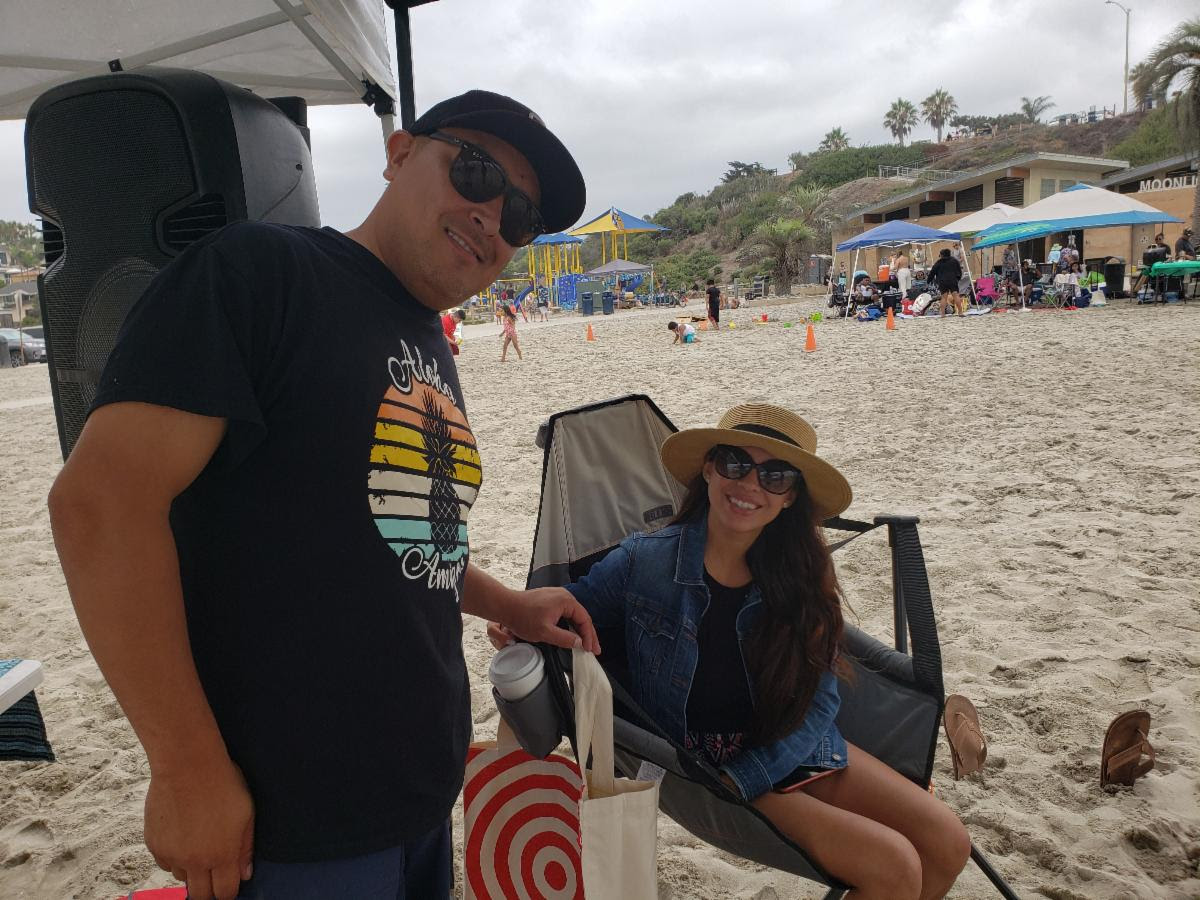 Our Director of Business Development John Gonzalez did a great job putting this day together. As COVID has started to wind down, John has injected fresh life into our Culture Club. At Watkins Landmark Construction, the Culture Club plans all extracurricular events such as the following:
October 9th – 10th, 2021
BNP Paribas Open
After missing the last two years due to COVID, they delayed this years tournament to October. This is our biggest client event of the year. It is quite fun for our employees and their families as well!
November 19th, 2021
Friends-Giving/Potluck
December 17th, 2021
WLC Holiday Party
Great job John! I speak for everybody at Watkins Landmark in thanking you for taking charge of Culture Club! We look forward to more great WLC events to come in 2022!