December Newsletter
I would like to start off the last newsletter of 2018 thanking all of our supporters. This past year has been a year of learning for us over here at Watkins Landmark Construction. We saw periods of exceptional growth that came with some growing pains that I feel have made us stronger for it. I am confident that we will see a successful 2019, thanks to our wonderful and loyal employees, along with all of you who continually follow and support our journey.
Our first article highlights our newest project award, The Hotel Del Coronado; 1500 Ocean Restaurant Renovation. This project is special to us because The Hotel Del Coronado is nothing short of a Landmark. The Hotel Del originally opened its doors in February 1888 and was officially recognized as a California Historical Landmark in 1970 and soon after in 1977 was considered a National Historic Landmark. To say the very least, we are excited to be a part of the history that is the Hotel Del.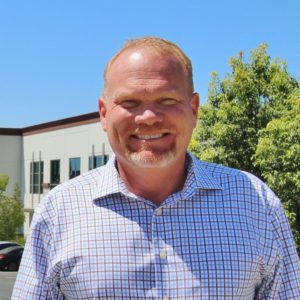 The second article features our first few weeks at the new Hampton Inn, located in Imperial Beach. Our team worked diligently over the holidays to ensure we started this project strong! This hotel will be a great addition to the community of Imperial Beach and will drive tourism, which as we know, helps support the city's economy.
In our Company Culture section, we thank our wonderful Indian Wells office whose kind hearts helped Martha's Village & Kitchen Food and Toy Drive this holiday season. We also recap our Holidays Dinners with our team and show off some of our fun photos! We hope you enjoyed your Holidays and we wish you a happy and healthy 2019.
Please keep your comments and suggestions on our newsletter coming. We always appreciate the feedback!
Sincerely,

Jody James Watkins
CEO/Founder
WATKINS LANDMARK CONSTRUCTION
San Diego / Inland Empire
---
Hotel Del Coronado Project Award
We are very proud to announce that we have been awarded the Hotel Del 1500 Ocean restaurant remodel project!
This project consists of a full gut and remodel of the interior space, new lighting, ceiling, walls, and flooring, and a new fish tank display. This will give the restaurant a much more updated look. The exterior upper and lower terrace will get new roofing, along with the addition of an exterior bar. In the kitchen, new equipment and new hoods will be added along with a new exhaust shaft system. Concurrent to this project is the remodel of 2 retail spaces that have been a part of the Hotel since 1888. Both of these spaces will receive new flooring, casework, doors, a new coffee station, and updated paint and finishes.
Thank you Steve Gutwein for the awesome information. Our team broke ground the first week of January and is looking towards a speedy completion before the busy summer months. Good luck team!
---
Hampton Inn Imperial Beach
Hampton Inn & Suites, our project located in Imperial Beach, broke ground on December 18, 2018. Our team has been going strong through the holidays and is looking towards a successful 2019!
Since breaking ground last December, our team began excavating and moving dirt. The export was delayed due to weather and unforeseen conditions, for example, buried concrete and two asbestos pipes. After overcoming these initial challenges, our team exported 1540 cubic yards of dirt by December 27th. Our team is projecting blue top by next Wednesday January 9, and will start with our underground utilities immediately after.
This hotel, upon completion will stand four-stories tall and contain 100 guest rooms, which will sit on 1.5 acres. In addition, the hotel will have an extensive outdoor pool and plaza, with a central gathering place, a large dining center, and a furnished business center.
Being our first project with Sudberry Properties, we are eager to build new and successful relations with them. We are also working closely with the Construction Managers of this project, Tharldson Hospitality Group.
---
Company Culture
Food and Toy Drive
We are very proud to share the efforts of our IW crew, who participated in both Martha's Village & Kitchen Food and Toy Drive. Throughout the months of November and December 2018, they gathered groceries and toys to share the holiday joy with those who are less fortunate and in need of a generous hand. Thank you guys for your love and kindness. Special thanks go out to Irene Pilien and Missy Manning for coordinating these drives, as always, representing WLC with poise and joy.