First Look: Serea in San Diego Magazine
Serea is the star of Hotel Del's 200 million dollar redo, and a big win for local, sustainable seafood
BY TROY JOHNSON
Published: 2019.06.26 04:28 PM San Diego Magazine
Sometimes it seems easier to tear down a historic building than renovate it. Hotel del Coronado's crimson-and-white wood exterior is painted in sentiment. Someone's diminutive grandparents got engaged under that awning, so they don't care how many tall Europeans hit their head on it. A family has vacationed every summer in room 412 so that crawl-in closet is just fine. Marilyn Monroe stood on those stairs in Some Like It Hot, and they're still warm from the experience.
The world traps iconic places like the Del in structural purgatory. Its operators are straight-jacketed by our precious memories. People who suggest changes are seen as heretics who would've told Jesus to shave.
And yet no person or building's immortal or perfect. No human is as ruinous and destructive as a vacationing human. Rain and wind and sun exact their small, epic revenge. Modern times require modern adjustments.
That's why the Del approved a $200 million renovation (it was actually approved nine years ago, but economy and bureaucracy and, I'm sure, a few understandable emotions stalled it until now). The plans include a new grand entrance, a palm-lined walkway, underground parking, new rooms, a new roof, a bunch of stuff. But I'm concerned with its new restaurant space—what was once 1500 Ocean is now Serea.
It's not merely a paint job and a new name. They put an artful hole in it and bet big on sustainable, local seafood.
To revitalize the space, the Del's ownership group, Blackstone, tapped one of their regular partners, Clique Hospitality (MGM Resorts, Mirage, Cosmopolitan in Vegas, Pendry Hotel in San Diego, etc.). Clique founder Andy Masi was charged with trimming Jesus's beard.
Masi also started Light Group (a big, giant hospitality thing that ran half of Cool Vegas before being acquired by Hakkasan Group), so he's no stranger to pressure. But, still. This is the Del. Built in 1888 by an architect with a middle initial (James W. Reid), it's got more history than all of Vegas. I ask whether it gave him cold sweats.
"Just the opposite," he says. "It's this beautiful old hotel and we needed to respect the integrity of the exterior and the heritage of it. How do we create something that really feels like it belongs there? Making it super modern would feel awkward and out of place. We needed classic beauty."
So he worked with design group Studio Munge (the Toronto-based firm that designed the William Valle Hotel in Brooklyn) to create a "high-end, fun, casual bistro." They softened the room. They lightened it. They unserioused it. "We stayed away from hard materials," he says. "We used organic, soft materials like leathers and ropes."
Ropes are cringey for anyone who lives in a beach town. Nautical themes earn the biggest groans. "It's so far from nautical and the tongue-in-cheek beach restaurant," Masi assures. "We found inspiration from overseas on a Greek island and on the Italian coast."
The biggest thing they did was break it open. I've always felt 1500 Ocean was a little too insular, a little too turtled inward, and afraid of the famous sun. The Del is majestic, but its majesty is catalyzed by the water at its doorsteps.
"It felt a little closed in and hiding from the ocean," says Masi. "We opened up the side a bit. It flows out onto the deck and onto the lawn and the beach. Now 60 percent of the restaurant is seated outside."
May seem like a big change. But it's not the first time the restaurant has had work done. It was originally a "ladies' restaurant," with bowling alleys on the sides. Then a cocktail lounge and beauty shop. Then a Polynesian tiki concept. Then the regal Prince of Wales Grille. For the last 13 years it's been 1500 Ocean.
For Serea, native San Diegan chef JoJo Ruiz—who's also the exec chef of Lionfish at the Pendry—will focus on hyper-sustainable seafood. "JoJo's doing it right—not just talking the talk but really supporting local fishermen," says longtime sustainable seafood wholesaler Paddy Glennon. Ruiz was named a 2019 James Beard Foundation Smart Catch Leader for his sustainable seafood program at Lionfish.
A day after we talk, Ruiz texts me a photo of four whole sea bass he just received from local fisherman Kelly Fukushima. At Serea, there will be a seafood case with ice full of whole fish like this. Diners will select their fish from the case, and Ruiz's crew will take it to the kitchen, gut and fillet it, grill it skin-side down ("crispy skin is the best part," Ruiz notes) while spraying it with vinegar, lemon salt, and olive oil every couple of minutes, and serve it butterflied to the table.
"It's about building that relationship with local fishermen and connecting people with San Diego's seafood," says Ruiz. "Kelly Fukushima is coming out to train our cooks and servers on local rockfish. I'm going to try not to use any fish from overseas at all."
So Serea will be a showcase of San Diego's other attraction that's really gained steam over the last four years—Tuna Harbor Dockside Market, where local fishermen unload their catch and sell it directly to the public every Saturday. There will be a raw bar, sashimi platters, seafood towers, and composed dishes. An indoor-outdoor bar will be the focal point, with specialty cocktails, local craft beers, wine, and that billion-dollar ocean.
"I just hope people look at it and say, "Wow, this really fits,'" says Masi.
Take a look at the first photos of Serea below.
Serea opens June 29. Open from 5 p.m. daily, Saturdays serving lunch at 11 a.m. Hotel del Coronado, 1500 Orange Avenue.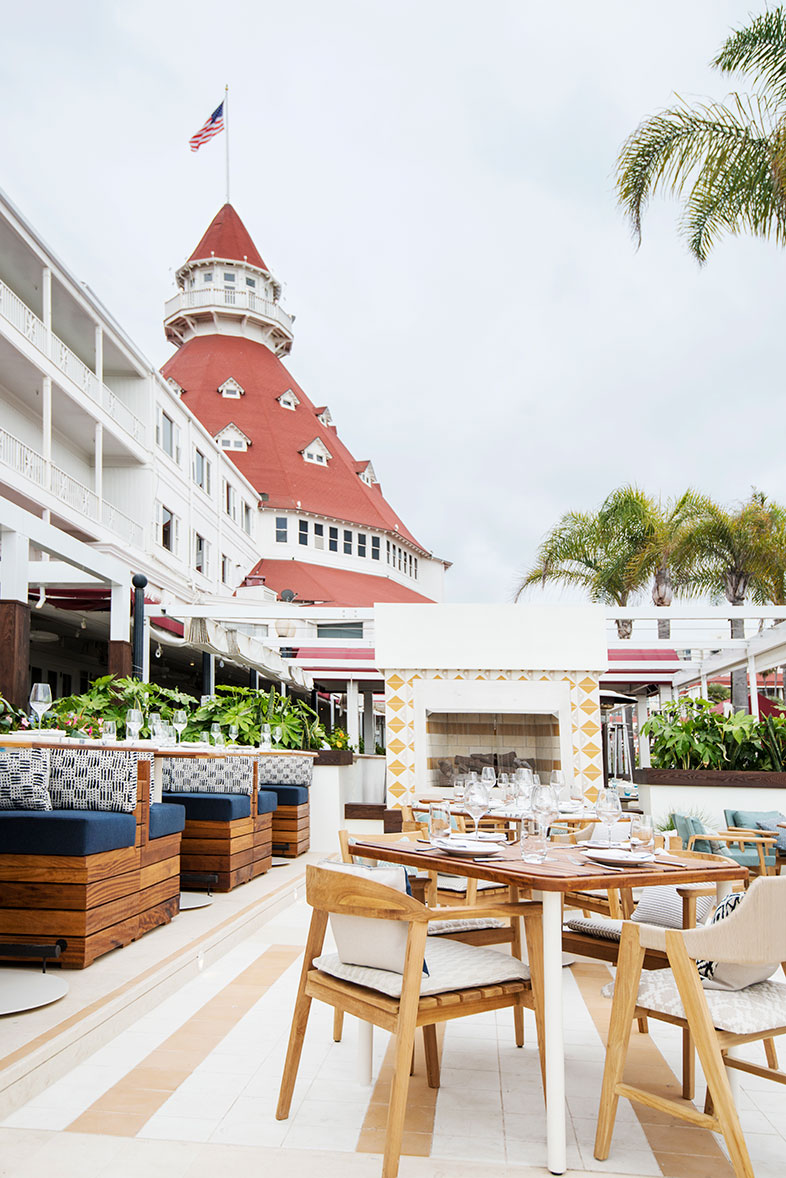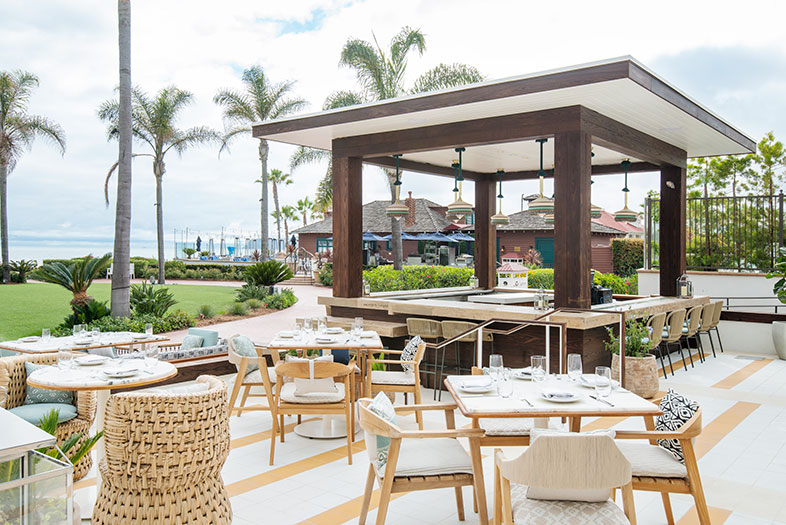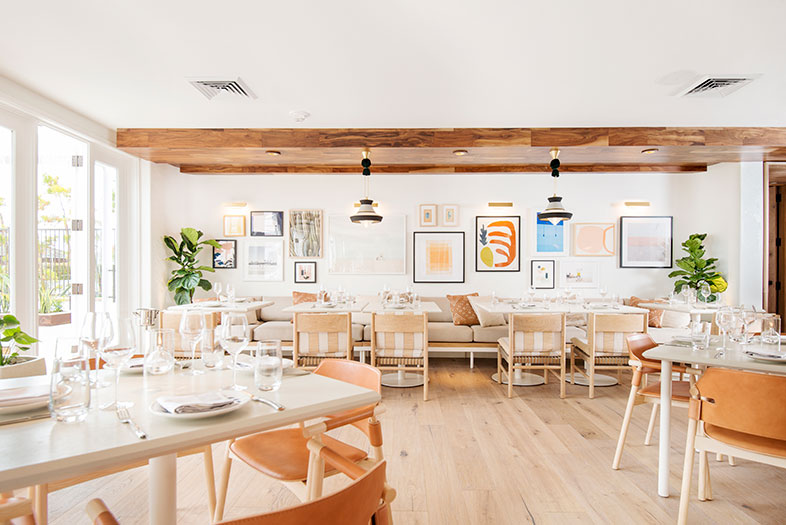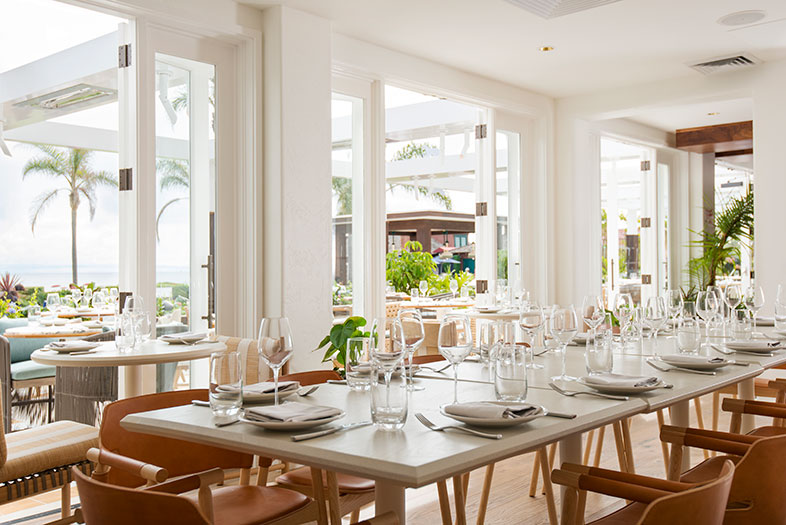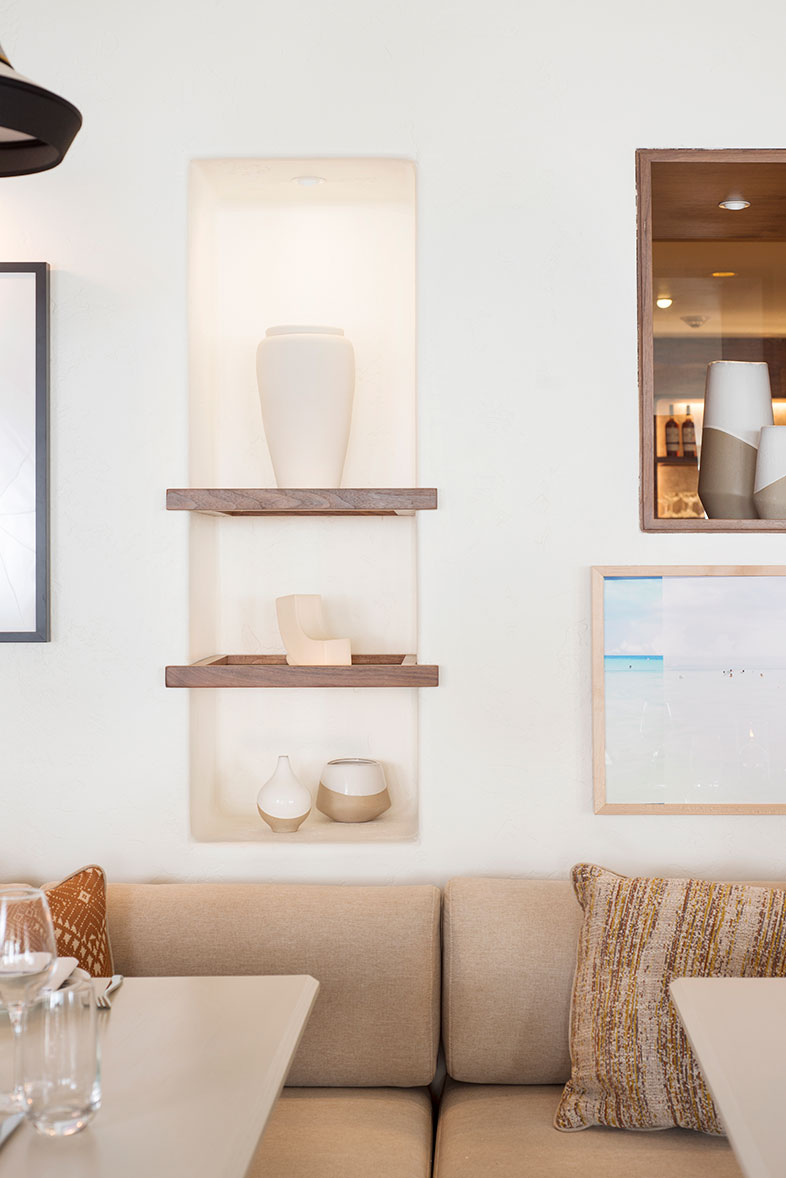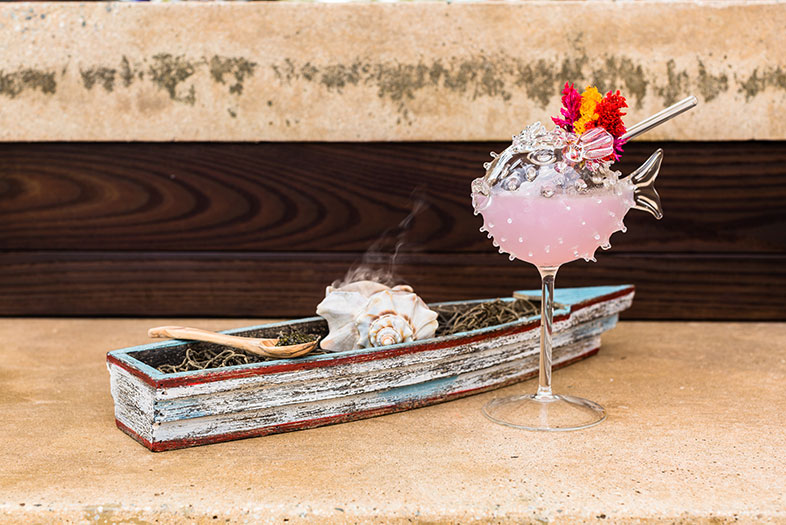 Click here for the original San Diego Magazine article.