June Newsletter
May is always an emotional month for me. For those of you who have followed our newsletter throughout the years, you might remember the one dedicated to my Mom's passing 6 years ago. She was born in May and passed in May. Throw in Mother's Day and May becomes the most emotional month of the year for me. My Mom was a constant source of affirmation during the growing years of Watkins Landmark. In short, she was our biggest fan. Her absence is still felt by me every day.
On the anniversary of her passing, I continue with one of the many ministries she followed with a passion. Her devotion to feed the homeless is something she practiced throughout her life. Many times as a kid, I remember my Mom pulling over and giving money and/or food to a homeless person. Later in life, she would work weekly at the Phoenix Rescue Mission. My Dad still carries on this ministry to this day. I have been fortunate enough to work at Loaves and Fishes Food Pantry in Ocean Beach. An article in this newsletter is dedicated to the Annual Cheryl Anne Watkins Memorial Day at Loaves and Fishes.
Also contained in this newsletter are articles on the Serea Restaurant project at the Hotel Del Coronado and the Turtle Creek Luxury Apartments project. We also have an article that focuses on one of our longest-tenured employees, Billy Bagby.
Thank you for all your input and suggestions for our newsletter. Please let us know what you think of our new format. You can always email me at [email protected] with any comments or criticisms you have.
Sincerely,

Jody James Watkins
CEO/Founder
WATKINS LANDMARK CONSTRUCTION
San Diego / Inland Empire
---
Serea at Hotel Del Coronado (formerly 1500 Ocean)
The renovations of Serea (formerly known as 1500 Ocean) inside the historic Hotel Del Coronado has been a source of pride since Watkins Landmark Construction landed the project last December. "It seemed appropriate that a company that aspires to build landmarks was working on one of San Diego's greatest landmark," said WLC CEO Jody Watkins.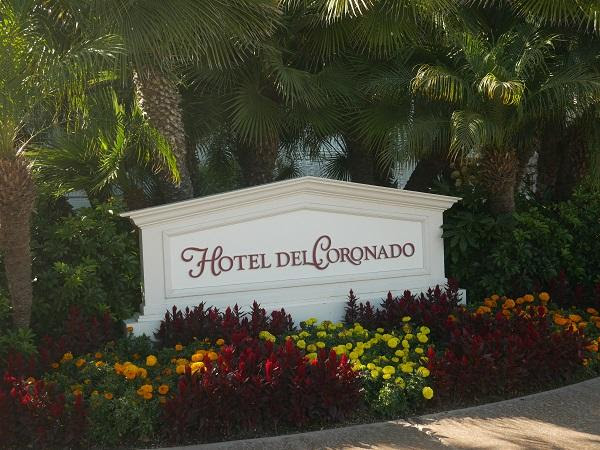 Hotel Del Coronado is frequently listed as the top destination for travel lists of things to do in San Diego. It also served as a site for the Marilyn Monroe classic "Some Like It Hot," with Jack Lemmon and Tony Curtis. Handling the project is Bill Bagby, who had worked at the Hotel Del Coronado on a previous project. Prior to joining WLC, Bagby worked on the spa just a few steps from Serea.
---
Turtle Creek
Jody Watkins said he rarely goes out to see the Turtle Creek project in Riverside, and much of that has to do with Jon Kuretich. "I tell people in my job as CEO, I run to fires, going to the ones struggling or have a demanding owner," Watkins said. "I told them not seeing me is a huge compliment."
Turtle Creek is a six-building project that features 98 apartment units being built for YK America. Two buildings are three stories, while the other four are two stories. The big job that remains for the entire project is the underground work. Kuretich said buildings 1-4 need millwork and will be completed soon. For buildings 5 and 6, they are finishing the drywall and stucco. "There's something incredibly rewarding to me to see a project that is hitting on all cylinders," said Jody Watkins, the CEO of WLC. "There's a flow to the project that's just right. When a project has a good flow, it's very rewarding."
The fact Turtle Creek is doing underground work last, rather than first was a way to improvise as the project faced challenges in the beginning, as well as meeting the demanding deadlines. There are still some challenges, such as making changes to make the property ADA compliant. Because the project will be completed in phases, leasing should begin this summer.
"Despite all the challenges, we're doing OK," Kuretich said. "I tell Jody I appreciate the praise; I love it. But I have to hand it off to my team. They're the ones who really bring it together. I've been really lucky with the jobs I've had with this company … I've been super fortunate that we've had good owners. I can't complain. It makes my job easy."
So great work done by team Turtle Creek, consisting of Jonathan Kuretich, Project Manager, Carlos Lopez, Superintendent, Nicholas Famania, Superintendent, Yvette Lemos, Project Engineer, and Missy Manning, Project Coordinator.
---
Cheryl Anne Watkins Memorial Pantry Day 2019
The Fifth-Annual Cheryl Anne Watkins Pantry Day at Loaves & Fishes was another big success as Watkins Landmark Construction was able to help 47 individuals on May 29th.
The Cheryl Anne Watkins Memorial Pantry Day is held to remember the beloved mother of WLC CEO Jody Watkins. "One of her many missions was feeding the homeless in Phoenix. I thought I would carry it on here at Ocean Beach," Watkins said. Prior to the day, Watkins said friends and subcontractors who work with WLC made donations to help the event get off to a strong start. "The construction community, the ones we work with, have been outstanding," Watkins said. The food giveaway was for two hours, and the Watkins team passed out food and toiletries. The flow was steady throughout the two hours. "This turned out perfect. We were hoping for a lot of people to turn out and luckily, they did," said Gerri Dunham, the coordinator for Loaves & Fishes.
At Loaves & Fishes, clients register to get food, toiletries, and clothing 12 times throughout the year. The Cheryl Anne Watkins Memorial Pantry Day is fully funded by WLC, and anything the clients take on that day does not count against their 12 allotments. "It's just a beautiful day in memory of his mom," Dunham said about Watkins. Dunham and Watkins had met six years ago as WLC was renovating the church where Loaves & Fishes was stationed at. Around the same time, Cheryl Anne Watkins passed away from cancer. Dunham helped Watkins during the difficult mourning. At the one-year anniversary, Watkins wanted to do something in memory of his mother and Loaves & Fishes was the perfect avenue. "Gerri came into my life at the perfect time. I'm pretty sure she was sent to me by my mom after my mom left this earth. We've been great friends ever since. She's my surrogate mom," Watkins said. "I just love Gerri to death and can't thank her enough for letting me do this once a year. Whenever I do it, I don't know why I don't do it more."
May 29 marked the last day Dunham will help run the Cheryl Anne Watkins Day as the coordinator of Loaves & Fishes. On June 14, Dunham will retire from her position. Dunham is scheduled to have surgery soon and decided that afterward, she wants to visit and spend more time with family. But she said she still will help Loaves & Fishes, just in a different capacity by serving on the board and volunteering. "And always, I will work with Jody in honor of his mom every year," Dunham said. For more on the day, click on the video links below.

Watkins Landmark Loaves And Fishes Pantry Day

Jody Watkins, Bill Bagby, Jennifer Gorman, and Gerri Dunham on Cheryl Anne Watkins Day at Loaves & Fishes
---
Bill Bagby
When working on the remodel of the Episcopal Church Center in Ocean Beach, Bill Bagby turned an awkward situation and made it into something deeply meaningful. At the start of the project, Bagby had to go upstairs of the building and move out Loaves & Fishes Pantry, which provides food, clothing, and toiletries to the homeless and those in need.
"It started with me walking up there, telling her she has two days to get out of there because I was going to tear it apart," Bagby said.
The woman is Gerri Dunham, the coordinator of Loaves & Fishes. By her recollection, it was the way Bagby handled the situation that made her fond of him and the Watkins Landmark Construction staff. And Dunham and Bagby turned into fast friends. "I was so impressed with the employees and their supervisor Bill Bagby," said Gerri Dunham, the coordinator of Loaves & Fishes Pantry. "He's a doll. I think us older ladies fall in love with him." But Bagby has a certain touch. It's why he had been assigned so many church projects for WLC that his nickname had become "Father Bill." "That's the way I try to be with all our customers. Be respectful, be mindful, and especially with churches," Bagby said. "Churches are personal. It's their second home. In my opinion, it's not cut out for every average superintendent. I think it takes someone who understands that."
There were obstacles for Loaves & Fishes during the remodel. Everything had to be moved from their spot on the third floor to the basement. Supplies are given out three mornings a week. But thanks to Bagby, the whole transition was smooth, and Dunham was grateful. "These guys on these crews are the finest gentlemen I've seen in my life. They were so accommodating," Dunham said, looking back on the events.
Soon after the renovation was completed, Dunham wrote a letter to WLC CEO Jody James Watkins to express her gratitude. Dunham wrote, "It gives me great pleasure to inform you of the thoughtful, considerate, polite, and very understanding men working for your company. Never once has there been any discomfort being around them, in fact, just the opposite. They are such a refreshing group of young men. Just thought you should know they are 'ones in a million' and you are very fortunate to have such a group representing your company."
That letter started a chain reaction. So impressed with the letter, Watkins paid a visit to meet Dunham. Just like Bagby, he also hit it off with Dunham and became fast friends. Dunham remembers getting a huge hug from Watkins the moment they met.
It came at a time when Watkins needed someone like Dunham the most.
---
Company Culture
New Hires
Mike Gallardo – Carpenter – Carlsbad
Shawnte Williams – Administrative Assistant – Carlsbad
Matt Logston – Carpenter – Indian Wells
Jacob Dizon – Intern – Carlsbad