Build To Serve
Hello,
The first couple months of 2023 have been ones of transition. Union Apartments for Silvergate Development, one of our biggest projects, is having the finishing touches applied this month. As we have detailed below in our newsletter, WLC has been fortunate enough to be awarded two Landmark projects so far this year. Both Bethel A.M.E. Housing and the Mars Mixed-Use Projects could start in the 1st quarter of 2023. With the City of Oceanside releasing the final building permit on Frontwave Arena, the future Home of the San Diego Sockers will really start taking shape! There are several other significant projects on the horizon which will make 2023 an outstanding year for Watkins Landmark! Our Director of Business Development Loren Waldapfel and the rest of our estimating department are incredibly busy filling up the rest of 2023 and on into 2024!
In October of this year, Watkins Landmark Construction will celebrate our 18th anniversary in business. While many things have changed over the years, our values have not. Pride. Trustworthy. Personable. Persistence. I will admit that while our values have not changed, we have let them drift a bit from time to time. Projects get busy as well as life. We forget what made us successful in the first place. This year, I want Watkins Landmark to remember our founding values and principles. To live our values. To work the basics of construction management. While technology has changed our industry over the past 18 years, the process of building a project remains very similar to what it was in our humble beginnings. The basics count. Our values count. And we will uphold them.
Thank you for all of your comments and suggestions on our newsletter over the years. We truly try to incorporate the best of your remarks into our periodical. You can always click on my name Jody James Watkins and email me with any observations or critiques.
---
Project Awarded: Bethel A.M.E Housing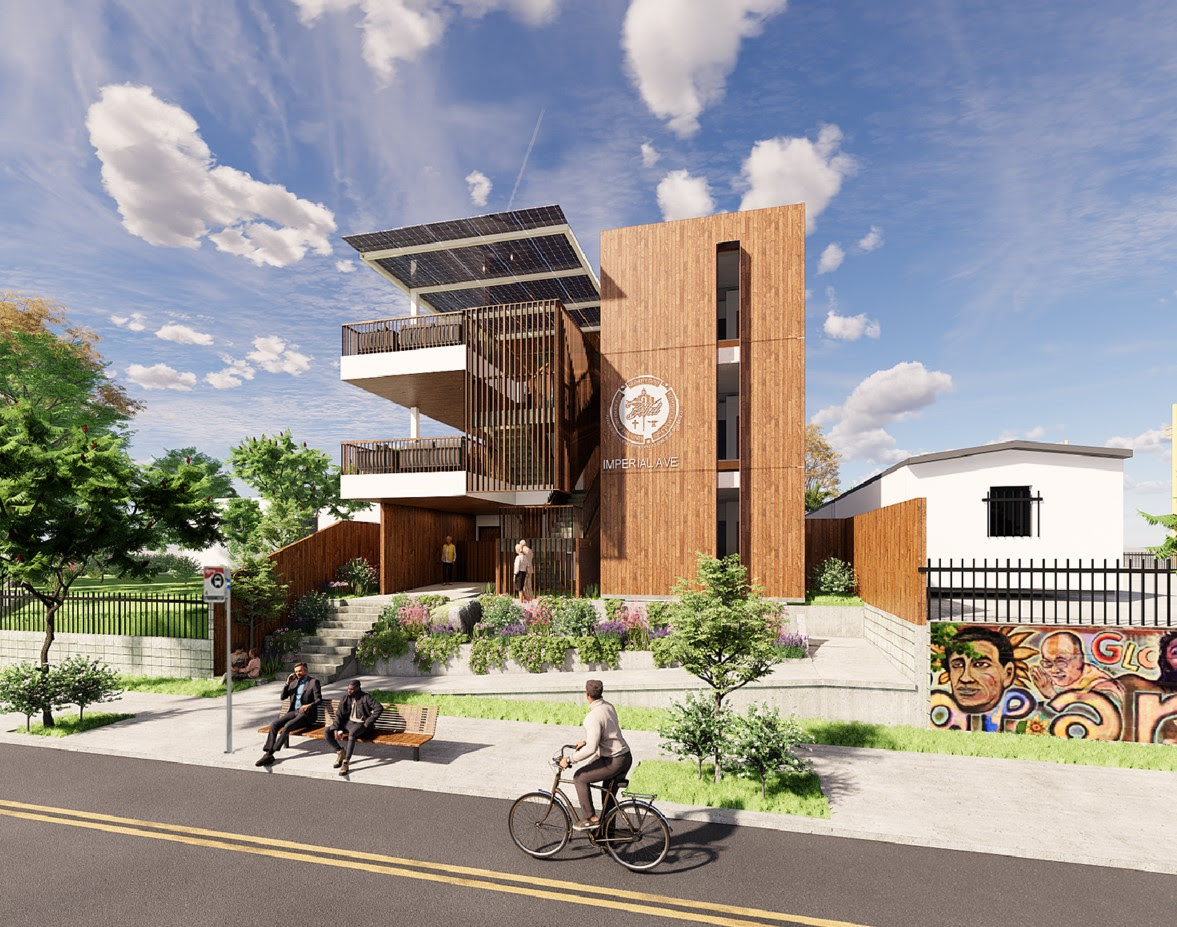 By Krysten Santiago, Business Development Coordinator
Watkins Landmark is pleased to announce that we are the selected General Contractor for the Bethel A.M.E Housing Project
This project consists of a ground-up, 3-story building, containing (26) 100% affordable housing units, with associated planting and site work. The proposed building area is 14,633 SF while the site area is 7,000 SF, located on Imperial Avenue in San Diego, CA. Construction is set to begin late February 2023.
The YIGBY team is an action-based, collaborative group of cross-sector professionals called to address San Diego's housing crisis by activating abundant, under-utilized faith community properties suitable for multi-family residential projects. Their vision is to be a resource to faith communities that want to use their surplus land to develop much needed affordable housing in the San Diego region.
The Preconstruction Team consists of Loren Waldapfel (Director of Business Development), Hayat Hakim (Estimator) and Michael Davis (Estimator).
---
Project Awarded: The Mars Mixed-Use Project
By Krysten Santiago, Business Development Coordinator
Watkins Landmark Construction is pleased to announce the start of another Mixed-Use development project in San Diego. Jody has always told us to shoot for the moon but he left the country in December and we took a hard left and landed on Mars!
After many sleepless nights and working through the holidays, our efforts have finally paid off, we rang the bell and now we are fine tuning our invitee list for a launch party to Mars.
We are excited that we can "Build to Serve" and fulfill the much needed housing demand in sunny San Diego.
This new project is a ground-up mixed-use development comprising 175-units in a 7-story above grade building, with 1 level of underground parking.
---
Culture Section: Sockers & Shout Outs!
Watkins Night at SD Sockers
On Sunday, January 29th, our Watkins team headed down to Pechanga Arena for some quality bonding as well as watching a killer game between the Sockers and the Savage!