June Newsletter
It is hard to believe that we are halfway through 2018. Although we are in our 14th year of business, each year seems to go by faster than the last. The first half of 2018 has been no exception. Looking forward to the second half of 2018, Watkins Landmark has some big projects just getting underway. The Dream Hotel project in downtown Palm Springs just had its first foundation concrete pour today. The Turtle Creek Apartments project in Riverside has commenced construction. Finally, the Sands Apartment Complex project in Palm Desert is slated to start this quarter. These projects, as well as others that are waiting in the wings, these projects ensure that Watkins Landmark will end 2018 on a high note.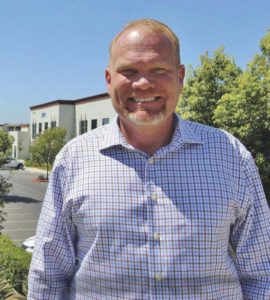 Our first article is on the ENR FutureTech Conference in San Francisco. The premier construction industry periodical is ENR: Engineering New-Record. Once a year they hold ENR FutureTech where several key industry figures speak about future technologies in the world of construction. Attending for Watkins Landmark this year was our VP of Business Development Dean Schumacher and our VP of Operations Dennis Dizon. The article below covers the technologies that were covered in this year's conference.
Our second article is on our twin Valley Avenue projects in the heart of Solana Beach's Barrio. This is our second project for Clark Realty Capital. Clark Construction, a sister company of Clark Realty Capital, is my former employer who brought me to San Diego to build Petco Park in 2000. For those of you who don't know, Petco Park is the home of the San Diego Padres. I take it as the highest compliment when a former employer hires my company to build a project.
In our Company Culture section, we congratulate our newest WLC promotions, a recap of our 50th birthday party for Vice President of Operations Dennis Dizon. Happy Birthday to Dennis! We end this section with our annual Superintendent's Meeting held at Pole Position Raceway in Murrieta. Hope you enjoy the pictures from both events.
Please keep your comments and suggestions on our newsletter coming. We always appreciate the feedback!
Jody James Watkins
CEO/Founder
WATKINS LANDMARK CONSTRUCTION
San Diego / Inland Empire / Orange County
---
ENR FutureTech Convention
This past month two of our Vice Presidents, Dean Schumacher, VP of Business Development, and Dennis Dizon, VP of Operations, attended the highly educational ENR FutureTech conference in San Francisco, California. ENR FutureTech is for business and IT leaders in construction, engineering, and architecture to discuss and share innovating technology advances that can enhance productivity, profit, and safety.
At the conference, the Dodge Perspective was positively spoken about. This perspective highlights the key economic and technology trends that are being demonstrated in the industry and have resulted in success. According to the dodge perspective, construction added 226,000 jobs in 2017, which will continue to increase in the remainder of 2018 and onto 2019. Also, the speakers provided key sources to improve the quality of work production, such as innovative graphic design websites and valuable insight to where the markets are headed in the years to come.
WLC continuously strives to provide the best possible product for our clients. With conventions like these, the new educational tools give assistance for valuable external and internal growth within our company. WLC looks forward to applying this knowledge into the year!
---
Valley Avenue
Valley Avenue has taken great leaps towards success since breaking ground late summer of last year. Valley Avenue is located in the beautiful seaside community of Solana Beach, which is nestled along the northern coast of San Diego. The Valley Avenue property is currently located on the Eden Garden race tracks, which has been renovated, bought out, and turned over for this project.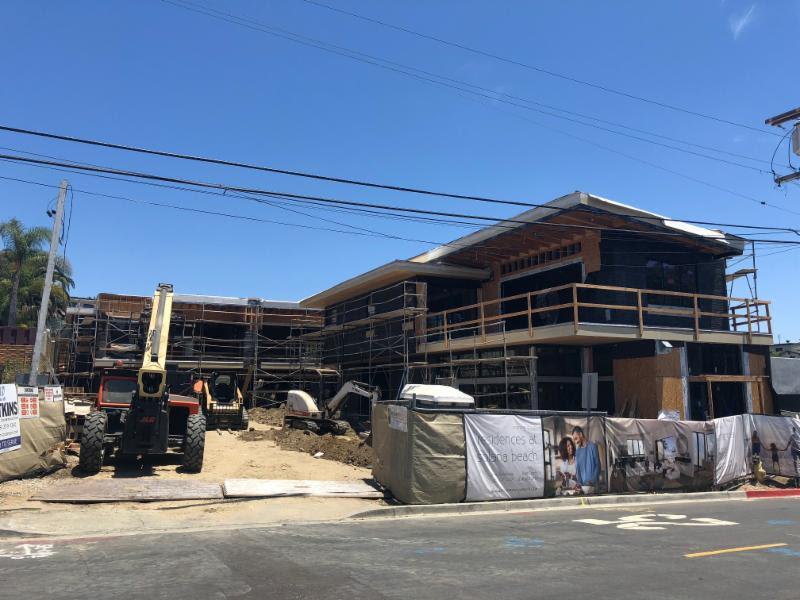 The first lot, 636 Valley Avenue, will have one space available for either retail or office use attached to the condo. If the retail space is chosen, space comes with 4 parking spaces and the condo will have a two-car garage along with 2 guest parking spaces. For the second lot, 735 Valley Avenue, there will be 4 condo units standing 2 stories high. In addition, these units come with a two-car garage and available parking spaces for guests.
Valley Avenue is surrounded by exquisite facilities and an astonishing area to call home. Just streets away from the property is the Del Mar Race Track, which is home to the annual Del Mar races and the San Diego County Fair each summer. The venue also hosts many concerts and events year-round, including a wide range of activities from wine tasting to watermelon eating contests. Also, being on the west side of the 5, the location is even more valuable and desirable to many residents in California.
The owner is now starting the marketing process for the two lots. WLC has started construction and our team is eager to see how this project grows. Keep up the good work!
---
Company Culture
Promotions
Ron Travillion – from Project Manager to Senior Project Manager
Alissa Messerschmitt- from Project Engineer to Senior Project Engineer
Dean Christman – from Senior Project Engineer to Project Manager.
James Casey from Senior Project Engineer to Project Manager
Gina Logan – from Marketing Assistant to Project Development
Jasmine Cornejo- from Intern to Project Engineer
Congrats to all of our June Promotions! So well deserved!
Dennis's 50th Birthday Celebration
A special happy birthday to our VP of Operations, Dennis Dizon! On Friday, June 8th, the big 50 was celebrated at the Carlsbad office surrounded by WLC friends.
We celebrated with a theme of "Vintage/Over the Hill" which included a delicious lunch and cake. It goes without saying that Dennis was happy to feel the love and was amused with the fun decorations.
Pole Position Raceway Superintendent Meeting
WLC Superintendents held an entertaining meeting at the Pole Position Raceway in Murrieta, California this past month. This is the third year our hardworking superintendents have met at this venue for a little bit of fun and of course to take care of some business.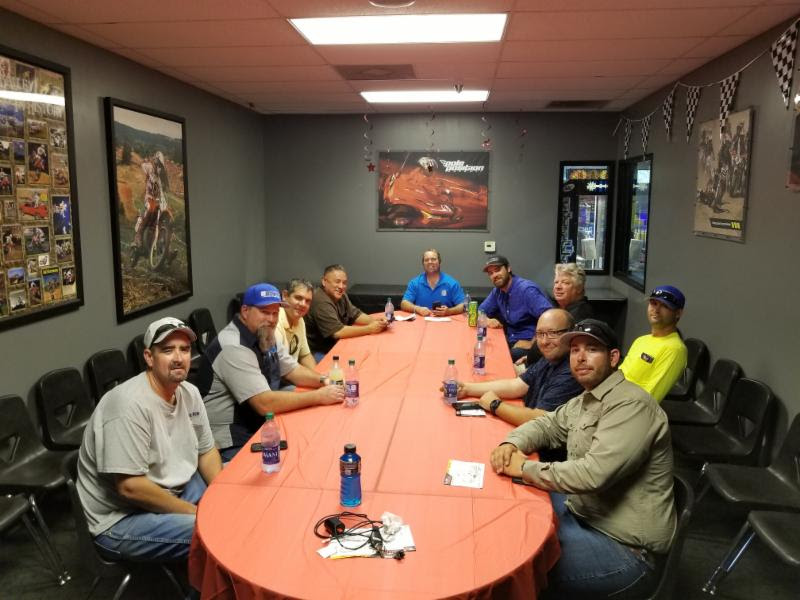 At the meeting, all 3 regions were represented with 12 superintendents in attendance. Each member participated by exchanging 'lessons learned' and focused their discussions on quality control, maintaining schedule and proper documentation to create the best outcomes for each anticipated project in the year.
At the races, Eric Moss and Dylan Van Patten had the fastest laps, which gives them bragging rights for the next year! WLC is proud of the hard work and dedication that all of our team members have shown in both the field and office. Great work!
From our WLC Family to yours, we wish everyone a safe and happy Independence Day!!