It's hard to believe that half of 2017 is past us! Oftentimes businesses suffer the "summertime lull" because of vacations, holidays, and end of school year activities. Quite the opposite occurred at Watkins Landmark! In this month of June, Watkins Landmark Construction has experienced a tremendous amount of growth in personnel in all three regions (San Diego, Indian Wells, and Orange County) as well as the start of numerous projects. With the current workload of on-going and new projects and its complexities of the construction, it's always important that we bring on individuals who have both a passion for building and more importantly fit our company culture. These characteristics will be essential over the next six months, as we are again projecting a record-breaking year in revenue and the growth and development of the company.

This month's WLC Newsletter features the expansion of our Indian Wells regional office and the mobilization and groundbreaking of two high profile projects: The Promenade at Creekside in San Marcos and The Quarter project in Moreno Valley. Since its opening in 2012, the WLC Indian Wells office found it necessary to expand just to keep up with the growth of the Inland Empire. This diversified growth strategy will allow WLC access to new markets and geographically increase our reach of new projects. It was very exciting to share our ribbon-cutting and new office with so many friends!
The Promenade at Creekside, located in San Marcos, is an apartment complex (including low-income apartment homes and commercial spaces) that is an essential part of the city's downtown development. We are extremely proud to work with our clients at Promenade at Creekside Housing Partners and Rodriguez Associates Architects & Planners. The Quarter project located in Moreno Valley is a complete ground-up development of hotels, retail, and restaurants at the corner of Day St and Eucalyptus. The project will be anchored by the Residence Inn & Suites by Marriott and Holiday Inn & Suites by IHG. We are excited to start a new relationship with JL Hotels and PK Architects.
In addition to the project featured above, this month WLC started new projects at the St. James Catholic Church in Solana Beach, the Indian Wells Golf Resort, and the El Dorado Country Club in Indian Wells. Needless to say…we've been busy!
As is our custom, we have listed our in-house promotions and new hires in the Company Culture section of our newsletter. Please keep your comments and suggestions on our newsletter coming! We appreciate the comments and use the suggestions to improve our news bulletin.
Happy 4th of July and have a safe summer with your families!
Sincerely,


Dennis Dizon
COO/ VP of Operations
WATKINS LANDMARK CONSTRUCTION
Carlsbad / Indian Wells / Orange County
---
Creekside Apartments
The Promenade at Creekside Apartments is a 214-acre project in the San Marcos Creek district which is planned as the new downtown for San Marcos. This project is a 9% California Tax Credit affordable low-income housing project that will serve families earning between 30% to 60% of the area median income. We are currently in the second phase of 43 units and retail space.


The facility offers a community center that includes a kitchen, community room, learning center, computer and business center; exercise facility, media room, social service coordinator, and laundry facility. Some of the amenities include a pool, tot lot, playground, picnic and BBQ areas, and artistic features that include a community garden, a public 1.5-acre Promenade Park. The site will also have an onsite bus stop that connects to Sprinter, Amtrak, the Metro link & Coaster. This community will also be featuring 2 hours per day, year-round after school child learning & enrichment, and 60 hours of adult education. Residents will also have access to local stores and restaurants.

The Project is LEED Platinum, with almost 100% LED lights, energy star appliances, tank-less water heaters, energy-efficient equipment, a cool roof, and other energy-saving features making us more than 45% more efficient than the energy code. We will use Solar panels on our roofs to generate electricity for all common area loads and additionally will have some solar energy to offset the individual apartment's electrical costs. Our onsite irrigation will be supplied by well water and we will have 60 square feet of community garden area for each unit which will help to reduce the residents' expenditures on expensive produce.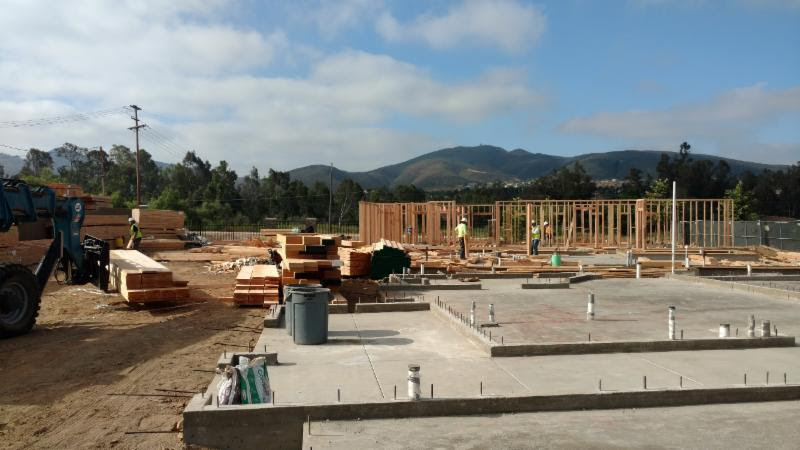 ---
The Quarter Project
The Quarter Project, located off of the 60 freeway in Moreno Valley, is an 18 month ground-up construction of two new hotels. We broke ground in June and are projected to finish in the Fall of 2018. Coming in at around $36 million, there will be a new Marriott Residence Inn and a Holiday Inn Express. The Marriott Hotel is the larger of the two structures coming in at 87,000 s.f. complete with 112 guest rooms. The Holiday Inn Express will come in at 57,000 s.f. and will have 104 guest rooms. Rick Ross (Project Manager) and Brad McNulty (Superintendent) are our team members currently on-site and are working hard to ensure the success of another landmark.
---
Indian Wells Office Ribbon Cutting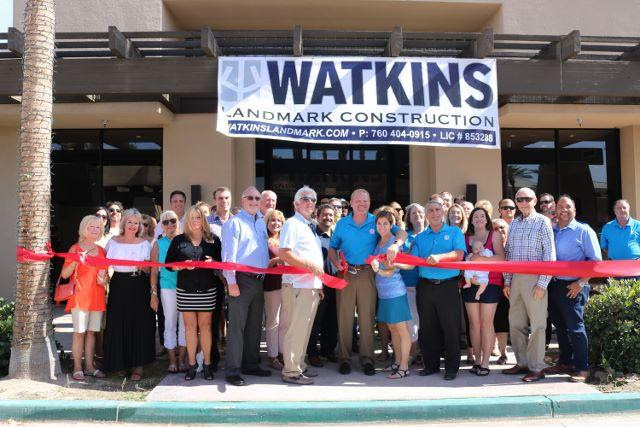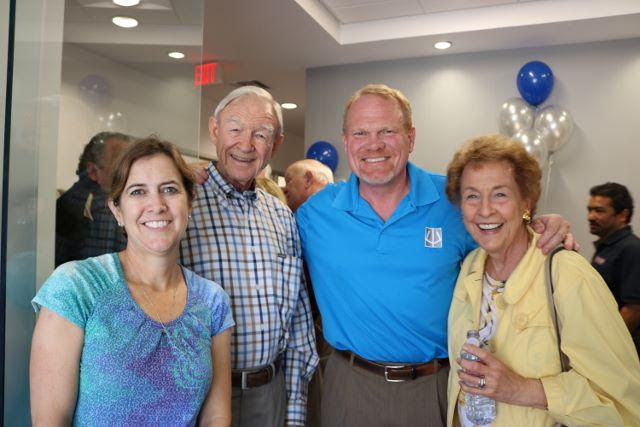 We had so much fun celebrating our company's growth with the wonderful people in Indian Wells. Thank you to all who made this day special!!
---
New Hires
Our company has nearly doubled in employees within the past year due to our growing list of Landmark projects, and we would like to recognize those who have joined our team since the last newsletter.
Tracy Johnson -Senior Project Engineer (SD)
Robyn McGee -Project Engineer (IW)
Jon Kuretich- Project Manager (OC)
Dan Adelsperger- Senior Project Engineer (IW)
Ricky Ross- Senior Superintendent (IW)
Andrew Dealy Batson- Senior Project Manager (SD)
Sean Rafter – Controller (All Regions)
Nick Famania – Superintendent (IW)
Loriel Alegrete- Receptionist (SD)
Summer Interns
Jasmine Cornejo – SD
Justin Garza – SD
Tomer Baltinester- SD
Katie Wilkie – SD
Royston Chan – SD
Johnny Clarke – IW
Kaitlyn Watkins- SD
Promotions
Michelle Badillo- Senior Project Engineer (SD)
Congratulations Newlyweds!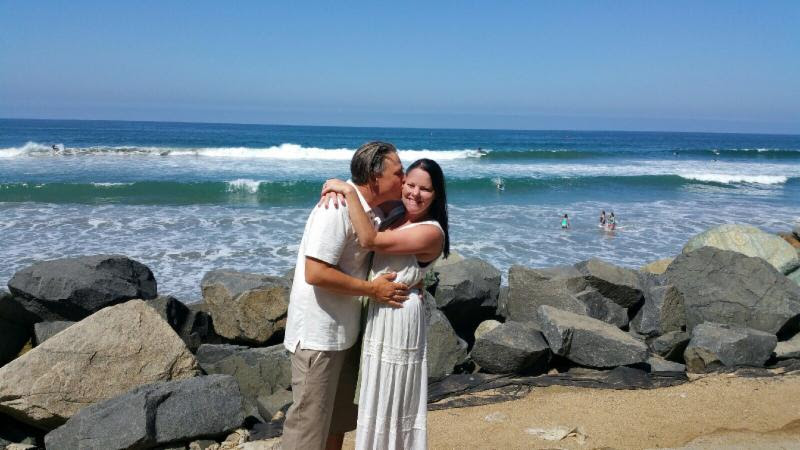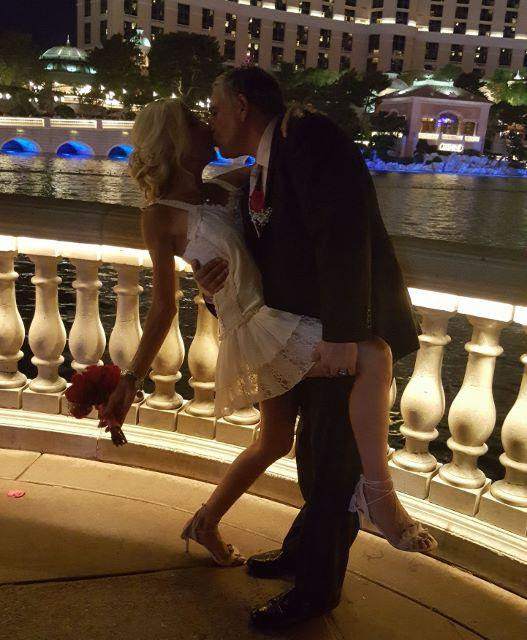 Welcome Back Barbara
It gives us great pleasure to welcome Barbara Thomsen back to WLC. Barbara has been on medical leave for the better part of the past year and has now come back in full swing. Thank you to all who have kept Barbara in your prayers, we are so grateful to have her happiness back in our office!

We hope you enjoyed a safe and fun holiday weekend celebrating with friends and family.
God Bless!