It's hard to believe that half of 2017 is past us! Oftentimes businesses suffer the "summertime lull" because of vacations, holidays, and end of school year activities. Quite the opposite occurred at Watkins Landmark! In June, Watkins Landmark Construction has experienced a tremendous amount of growth in personnel in all three regions (San Diego, Indian Wells, and Orange County) as well as the start of numerous projects. With the current workload of on-going and new projects and its complexities of the construction, it's always important that we bring on individuals who have both a passion for building and more importantly fit our company culture. These characteristics will be essential over the next six months, as we are again projecting a record-breaking year in revenue and the growth and development of the company.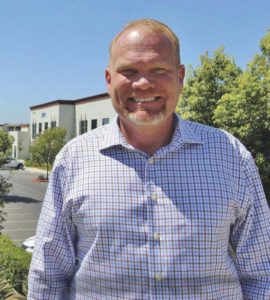 This month's WLC Newsletter features the BALEEN Kitchen at the Portofino Hotel & Marina in Redondo Beach. The BALEEN Kitchen has been rated as one of ZAGAT's top 10 restaurants in Los Angeles for waterside dining. This is the first of hopefully many successfully completed projects with our client Noble House Hotels. We are also currently building an addition to their Kona Kai Marina Hotel on Shelter Island in San Diego.
WLC is proud to announce that we have been awarded the Playa Grande Mixed Use project located in the scenic vacation community of La Jolla Shores. We were awarded this project by the Horine Group, one of our longest tenured clients. My personal relationship with Steve Horine goes back to the early 2000s working on the Pfizer Campus located in Torrey Pines. We always look forward to working on successful projects with the Horine Group.
On top of our Playa Grande award, WLC was fortunate enough to also be awarded the Dream Hotel in Palm Springs. The 171 room hotel will be located in Downtown Palm Springs, adjacent to the convention center. We look forward to building this "landmark" hotel!
As is our custom, we have listed our in-house promotions and new hires in the Company Culture section of our newsletter, including our first annual Watkins Landmark picnic! Please keep your comments and suggestions on our newsletter coming! We appreciate the comments and use the suggestions to improve our news bulletin.
Sincerely,


Jody James Watkins
CEO / President
WATKINS LANDMARK CONSTRUCTION
Carlsbad / Indian Wells / Orange County
---
BALEEN Kitchen
At the beginning of July, our team put the final touches on the beautiful BALEEN Kitchen Restaurant and Bar, located on the marina of the Portofino Resort in Redondo Beach. The all-new BALEEN Kitchen brings guests an eccentric fine dining experience in addition to their stay at the beachside Portofino Hotel & Marina. Guests can enjoy dining outside on the patio overlooking the marina with comfortable backyard style seating.


The upstairs bar offers lounge-style accommodations, with fireside sofas and chairs, and a craft cocktail list using fresh juices, hand-selected herbs, and premium liquors to create food-friendly drinks that perfectly compliment the acclaimed menu.

The Living Room was transformed to offer restaurant & lounge seating and continues to feature the Baleen Kitchen menu. The Living Room features live music Friday, Saturday evenings, and during Sunday brunch. The kitchen also offers room service delivery from the Baleen Kitchen menu.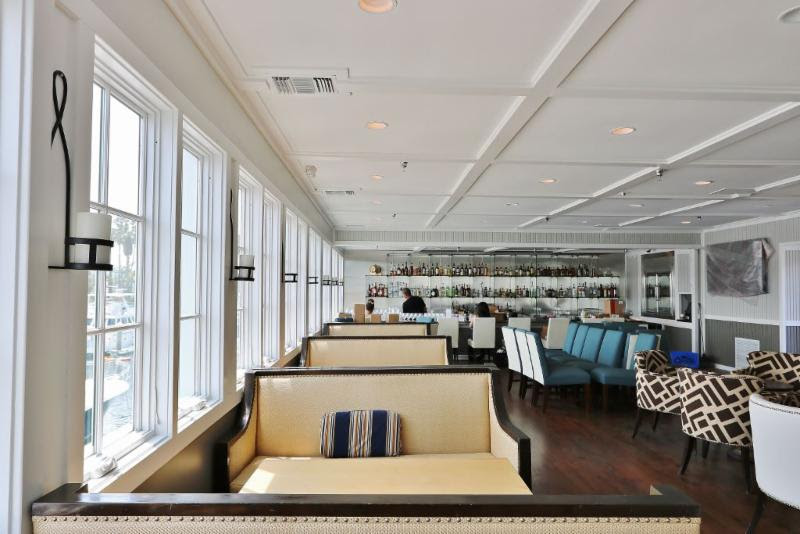 Our presence at this project included the structural renovation of the restaurants existing structural framing and supports along the seawall side of the restaurant. The project also included lower post support replacement and reinforcement as well as foundation connections. The east and south side windows were replaced and all failing exterior and interior finished were renovated. Our team has been working tirelessly these last couple of months to create the exact vision that our client imagined. Our project team consisted of Project Manager, Nick Verdis, Project Engineer Joy Tsou, and our on-site Superintendent Carlos Lopez. Congratulations to our team on closing up another great landmark project!

---
Playa Grande Project Award
We have recently been awarded the Playa Grande Project in the gorgeous beach community of La Jolla. This is a project that our team has had our sights set on for quite some time now. This will mark our 3rd landmark project in this community following the La Jolla Presbyterian Church and Aveline Silver Street Apartments.


The San Diego Planning Commission approved the Whitney Mixed-Use Building in La Jolla Shores, better known as the Playa Grande. Mr. Whitney confirmed his family's proposed mixed-use building and future home will have ground-floor retail spaces and two residential condos on the second and third floors. The building will have subterranean parking for the residential condos serviced by a car elevator off of Calle Clara. At the southwest corner, the building faces the intersection of Avenida de La Playa and El Paseo Grande and will have a 15 by 15-foot plaza entrance to the retail portion of the building. Additionally, they have incorporated a 15-foot deep veranda along Avenida de La Playa at ground level into the plan, and a 5 by 15-foot deck incorporated onto the east side of the building.


This project was awarded to us, in part, because of our beautiful "work in progress" at our Aveline Silver Street Townhome community. We are extremely fortunate and excited to begin working with Bob and Kim Whitney and help turn their vision into a reality.
---
New Hires
Our company has nearly doubled in employees within the past year due to our growing list of Landmark projects, and we would like to recognize those who have joined our team since the last newsletter.
Geoff Glade- Scheduler (All Regions, based out of SD)
Tracey Meyers- Senior Estimator (OC)
Scott Hunter- Senior Superintendent (SD)
Company Culture
We hosted our very first company picnic at the beautiful Moonlight Beach in Encinitas this past weekend. Our employees out of all 3 offices came out with their families to enjoy some fun in the sun. WLC provided some shade, food, drinks, and of course plenty of fun beach games & activities for the kiddos! Our team members also left with a great WLC cooler bag and mini sunscreens. We had over 100 people stop by throughout the day and we could not have been happier enjoying getting to mingle in the beautiful California sun!