Watkins Landmark Construction is awarded ground-up construction of the Kona Kai Resort & Spa!
Our new project, Kona Kai Resort, and Spa expansion consist of ground-up construction of 2 new buildings containing 41 new guestrooms plus a pool and an event area totaling about 25,000 s.f. One of the buildings will consist of 8 deluxe, Mediterranean style suites while the second building will consist of the remaining 33 luxury guest rooms. The project also includes extensive site hardscape and landscape improvements. These new additions and improvements will take 1 year to complete and we will be breaking ground before the end of the year. The Kona Kai Resort & Spa is located at 1551 Shelter Island Drive, along the western portion of Shelter Island in San Diego, California. Westgroup Kona Kai, LLC with corporate offices in Kirkland, WA is the owner/operator of the property.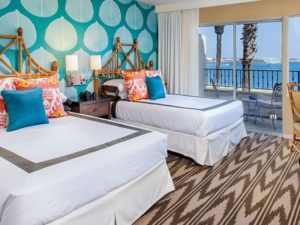 Our project team for this job will consist of Tori Penick as our Project Manager, Jeff Scott as our on-site Superintendent, and Jessica Torres as our Project Engineer. A big thank you to our estimating team Steve Gutwein, Beth Hicks, and Dean Schumacher, along with all who contributed to this win.