As we progress into the summer months, Watkins Landmark Construction is halfway through another record-breaking year. Fresh off of last month's opening of our Orange County office, we look forward to cutting the ribbon on our new Indian Wells office on June 6, 2017. Our Indian Wells office was first opened in 2013. Behind the strength of the multiple anchor projects at the Indian Wells Tennis Garden, our office has outgrown its current space and it has become a necessity to double in size. John Allegretto, Carlos Gomez, and the team in our Indian Wells office have something special to open to the public tomorrow afternoon. We hope you can pay us a visit.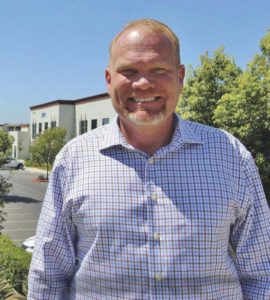 This month's newsletter features the substantial completion of our Hoehn Buick GMC Cadillac Service Building project. This new service building is located in the heart of Car Country Carlsbad. We hope this is the first of many projects to come with the Hoehn Family. Our second feature article focuses on our annual company meeting. Once a year, we get as many people from WLC as possible to meet, discuss and strategize how to keep our company moving forward into the next year. This year we decided to host the event at the Indian Wells Tennis Garden. Given our accelerating growth, some of our employees had not seen the facility.
Our culture portion of the newsletter highlights the ribbon cutting at our new Orange County office, located across the street from Angels Stadium. To get established in the Los Angeles / Orange County market has been a goal of Watkins Landmark for some time. Opening this office keeps our goal of 5 x 20 in play. Simply put, five offices by 2020.
As is our custom, we have listed our in-house promotions and new hires in the Company Culture section of our newsletter. Please keep your comments and suggestions on our newsletter coming! We appreciate the comments and use the suggestions to improve our news bulletin.
Sincerely,



Jody James Watkins
CEO / President
WATKINS LANDMARK CONSTRUCTION
Carlsbad / Indian Wells / Orange County
---
Hoehn Buick GMC Cadillac
The Hoehn Buick-Cadillac Service Building and Parking Structure Addition is located in Car Country Carlsbad, on approximately a 3.0-acre site. The project consisted of demolition of the previous parts and services building, totaling approximately 19,093 square feet, and then replacing it with a new building that has a new service center on the ground level, with 2 levels of parking above it.
This new structure is approximately 74,695 square feet, not including the rooftop parking level, which is approximately 35,439 square feet. This brings the total square footage to 110,134. The proposed area for the building and adjacent new site improvements is 1.29 acres. The first floor of the building consists of 38 service bays; automobile lifts, alignment rack, wash and detail bays, oil compressor areas, technician restrooms, and lockers, break room, parts storage department, parts boutique, and offices.

Our on-site project team consisted of Dan Poulton (VP of Construction), Scott Zuppan (Senior Project Manager), Stacey Aguirre (Project Engineer), Alissa Messerschmitt (Project Engineer), Flynn Grace (Assistant Superintendent), and Jerry Carter (Carpenter). Great work team!
---
WLC Annual Company Meeting
Every year WLC hosts an annual company meeting. This year we decided to host the meeting at the Indian Wells Tennis Garden. The sole purpose of the company-wide gathering is to discuss the current state of WLC and what we hope to accomplish in the future. Out of our 77 employees, 62 were able to attend the meeting and participate in the day's activities.
The meeting began with a tour of Stadium 1 lead by Seth Sherrod, our Senior Superintendent currently on-site at the Indian Wells Tennis Garden. He walked our team around the facility and explained the most recent renovations, as well as the challenges that came along throughout the duration of this ambitious project.
After the site walk, we transitioned into lunch and a few team building games. Each game-winner was rewarded with a prize. After the games concluded, we were lead in a SWOT analysis activity by our VP of Operations, Dennis Dizon. We also recognized some valuable employee qualities with awards given out by our VP of Operations, Dan Poulton.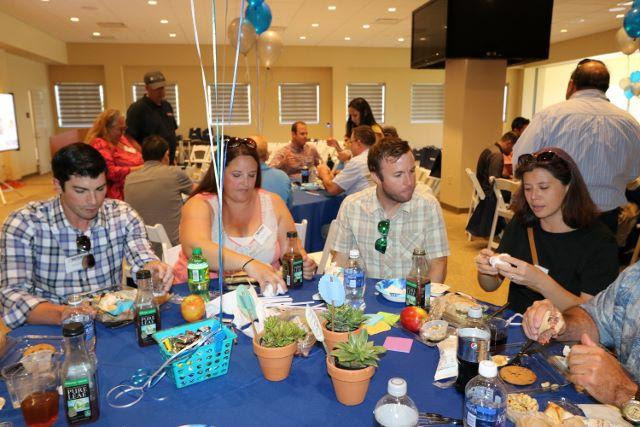 The final part of the meeting consisted of presentations given by our Executive Team and project presentations on some of our most noteworthy projects this past year: Marriott Autograph Hotel- El Paseo, Hoehn Service Center and Parking Structure in Carlsbad, Aveline Village Homes in La Jolla, and Stadium 1 Renovation at Indian Wells Tennis Garden.
---
New Hires
Our company has nearly doubled in employees within the past year due to our growing list of Landmark projects, and we would like to recognize those who have joined our team since the last newsletter.
Glenn Mathews – Senior Project Manager – Indian Wells
Adam Ruelas – Senior Project Engineer – Indian Wells
Carlos Lopez – Superintendent – Orange County
Orange County Office Opening
On May 11th, we officially opened our 3rd office, located in Anaheim! Our office is located directly across from Angels Stadium, where we are currently the on-site General Contractor, and right above Karl Strauss Brewing Company. Christian Ryan, our Orange/Los Angeles County Regional Executive, is now working on winning us some great, Landmark projects in our new home.
WLC -Orange County Office Ribbon Cutting Ceremony. Left to Right: Dan Poulton, Dean Schumacher, Jennifer Watkins, Jody James Watkins, Christian Ryan, and Dennis Dizon