September Newsletter
Am I the only one questioning how it is October already? The month of September just flew by for us over here at Watkins Landmark. The fall brings us to the final quarter of 2018 which means it's time to buckle down and finish the year out strong. It drives us to focus on our goals in hopes that we can ring in the new year reflecting on our new relationships, finished landmarks, and future opportunities that we have accomplished.
Our first article highlights our Turtle Creek Project.
This is a large apartment community located in Riverside, California. The development will have six buildings that include 98 residential units. This project is looking towards the finish line and is on track for completion in Fall 2019.
The second article celebrates the incredible safety performance at our Creekside Promenade project in San Marcos. Our team completed over 15,500 man-hours of work with no lost time due to accidents. This is a very big accomplishment and we are very proud of our team!
In our Company Culture section, we recap the 36th Annual Boys and Girls Club Young at Heart Gala which took place this past weekend at the Omni La Costa Resort.
Please keep your comments and suggestions on our newsletter coming.  We always appreciate the feedback!
Sincerely,

Dan Poulton
VP of Construction
WATKINS LANDMARK CONSTRUCTION
San Diego / Inland Empire / Orange County
---
Turtle Creek
Our Turtle Creek project, located in Riverside, California, has made fantastic progress since we got on site. It contains 98 residential units, totaling 183,115 s.f. And with many distinguished school districts to choose from, this neighborhood will be the desired home for many families.
Since mid-April, major steps have been made to get the ball rolling. We have begun framing buildings 1 and 2 while finishing up the process of cleaning and refinishing phase 1 of the site. Phase 2 will include 6 apartment buildings and a pool, as well as a Tot Lot Playground, a barbecue area, and a recreation center. These apartment buildings have close access to freeways, making commuting simpler, and allowing easy access to nearby shopping centers. WLC is proud of our hardworking team and is excited to see this site flourish into a beautiful addition to the community of Riverside.
This new community will deliver twenty-eight quality town-home residences. All two or three-bedroom floor plans range in size from 1,214 to over 1,700 square feet (1,450 SF average) and six will offer a bonus family room/study. Seventeen townhomes are three-stories with mid-level entry and eleven are two-stories over storefront retail. All dwellings have one or two outside decks, 2+ parking spaces, and a secure storage room in the garage.  Two elevators access the garage, ground-level outdoor common areas, and mid-level residential entries. Gated driveways exit the garage onto Voltaire Street and Whittier Street. The design includes five buildings, three containing street-level retail spaces along Voltaire Street. Commercial customers will use a separate, at-grade parking lot located behind the stores.
Turtle Creek is our first project with YK America. YK America is a real estate development company that also offers integrated real estate planning, design, consultation, construction, and management service for clients across the nation, all while being Southern California based. YK America was founded in 1968, initially based in Taiwan. They began expanding in 1984 and took their business to Argentina, eventually establishing themselves in Los Angeles ( El Monte, CA) by 1994. YK America has created a cross-continental business network that has given them the opportunity to broaden the scope of their business horizon under YK Group and its affiliated business partners. We are so happy and grateful to have the opportunity to work with this impressive group of people.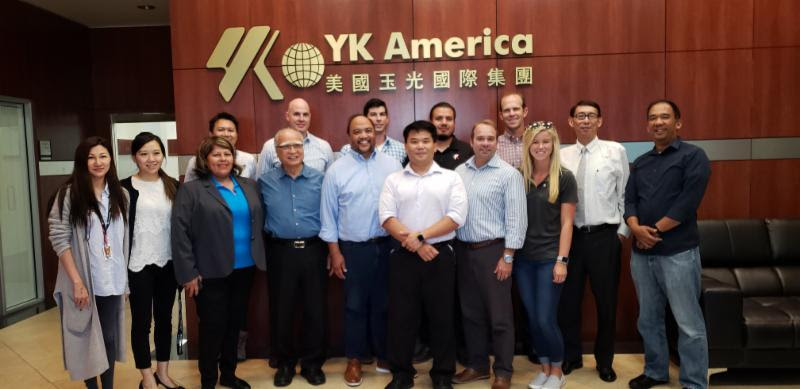 Our team was invited to meet the President, David Lu, and the entire team in their Los Angeles office. We shared a wonderful meal together and discussed upcoming and current opportunities. We are looking forward to building a relationship with these impressive developers.
---
Safety Corner or Safety Zone
Here at WLC, we are constantly pushing to improve our safety culture. Our focus is to make safety the highest priority, as we all want everyone to be able to leave our job sites safely every day! One of our recently completed projects, Creekside Promenade in San Marcos, has been an outstanding example of meeting our expectations in regards to onsite safety.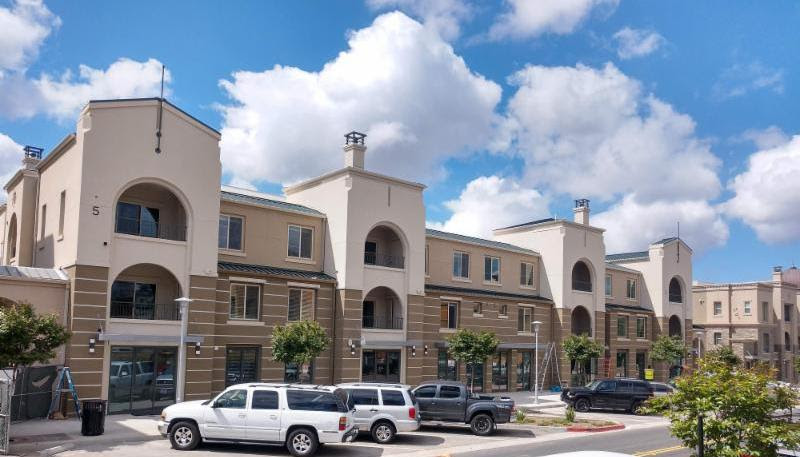 It started with our superintendent, John Munoz, who had his boots in the dirt from day one, along with Ron Travillon our Senior Project Manager. They promoted and enforced safety right from the get-go. As a result of their persistence in enforcing safety, we had zero lost time accidents while accumulating over 15,500 man-hours of work. As we continue to promote this safety culture on our other projects, we hope that it leads to lower insurance costs which in turn will be beneficial to WLC and our clients. Like it says on our hard hats we are focused on, "Building A Foundation On Safety." Great job Creekside team for setting an incredible standard for safety!
---
Company Culture
New Hires
Andy Alvillar- Senior Project Manager (Indian Wells)
Boys and Girls Club Young at Heart Gala
Every year Watkins Landmark Construction sponsors the Boys and Girls Club of Carlsbad, and with this sponsorship, we are invited to the annual Gala. The Gala is held at the Omni La Costa Resort and Spa, located in Carlsbad. The evening includes a cocktail hour to allow for the silent auction to commence, dinner and a live auction, followed by dancing. This year the gala raised over $400,000 for the kids of Carlsbad! We are very proud to have been a platinum sponsor this year. Take a look at some photos below!